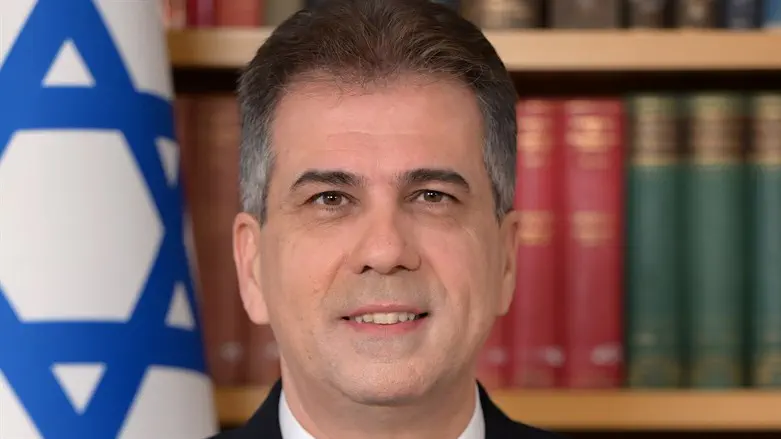 Eli Cohen
Avi Ohayon/GPO
Foreign Minister Eli Cohen met last week with the EU ambassador to Israel in a tense and difficult meeting, Channel 14 News reported.
According to the report, during the conversation, Foreign Minister Cohen said the following to the EU ambassador in Israel: "Israel strongly demands that the EU stop transferring European funds to Palestinian political entities, which are only fueling the fire. You are behaving in a biased and one-sided manner with regard to the Israeli-Palestinian conflict."
The Foreign Minister also criticized the head of the European Union's mission in Ramallah who, according to Israel, violates diplomatic norms.
Among other things, the fact that the EU organized a tour of ambassadors to the Temple Mount a few days ago - without any coordination with Israel - came up during the conversation.
The message conveyed was that all these measures are not acceptable to Israel - and that if there was understanding for them in the previous government, the current government does not consider itself bound by such agreements.