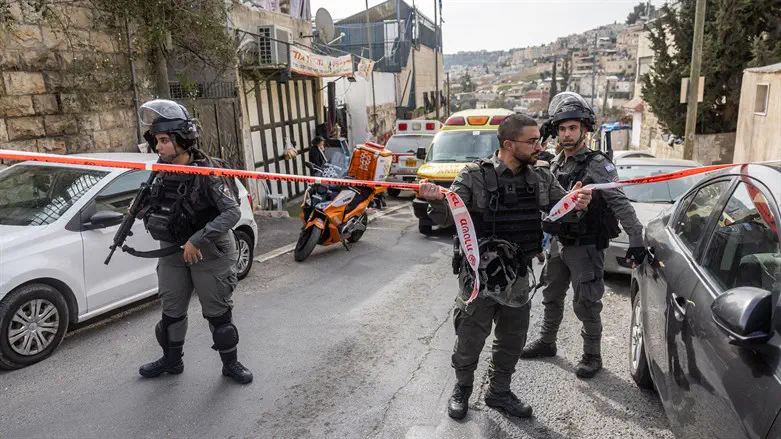 The attack in the City of David
Yonatan Sindel/Flash90
The cabinet unanimously decided Sunday to seal off the home of the 13-year-old terrorist who perpetrated the shooting attack on Saturday in the City of Davin in Jerusalem.
This is a one-time order that National Security Minister Itamar Ben-Gvir initiated. According to the Attorney General's instructions, if the order would be a policy change and not just an individual case, it would need to receive a comprehensive opinion and go through administrative work.
At the same time, the cabinet will discuss the policy and criteria regarding terrorists who did not perpetrate a murder. As mentioned in light of the attack in the City of David, the cabinet decided in this specific case to seal off the home, and the director of the ISA was instructed to prepare an opinion on the matter.
National Security Minister Itamar Ben-Gvir: "This is an additional important step out of a variety of important steps being taken against terrorism, to strengthen the governance and heightening the deterrence. Along with the important suggestions that were brought up during the cabinet meeting today to deny benefits from terrorists and their families, it is important to take immediate operational steps and change the policy to seal the home of those who don't murder is one of them."