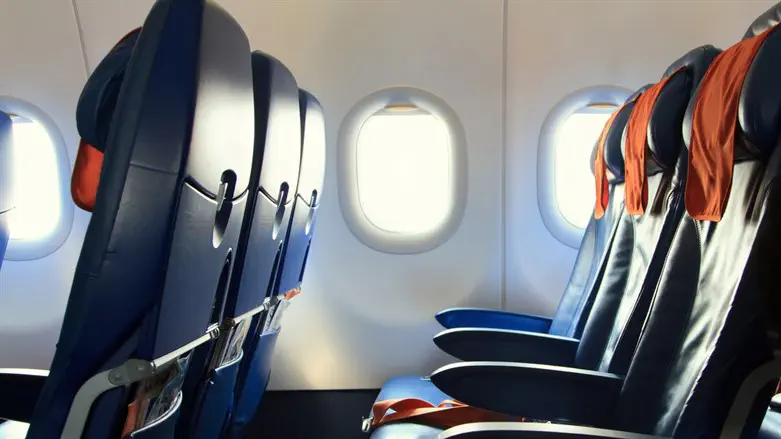 Airplane
iStock
A Jewish passenger on a JetBlue flight from New York to Ft. Lauderdale, Florida is being credited as a hero after he saved the life of a female passenger who experienced a medical emergency mid-flight.
The heroic passenger, Naftoli Schischa, is a longtime members of the Williamsburg Hatzolah, according to Yeshiva World News, and therefore had medical training to come to the woman's aid.
Schischa, known by Hatzolah as "W-18," used his EMT background to quickly stabilize the distressed woman's condition, which enabled the pilots to continue the flight to its destination.
The emergency began when the female passenger suddenly fainted in the isle as the flight attendants were distributing drinks around an hour into the flight, Fox News reported.
The pilot was in the process of making an emergency landing when Schischa saved the woman's life.
Photos of the emergency show Schischa helping the woman who is lying on the floor of the plane. Using his EMT background, he was able to stabilize her condition and the flight resumed.
When the plane landed, the woman had regained consciousness and was talking, according to the news outlet. She was taken off the plane in Ft. Lauderdale by paramedics.