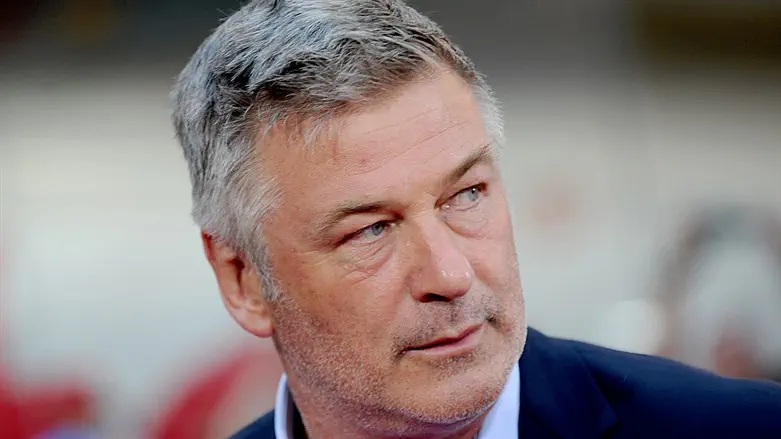 Alec Baldwin
Reuters/Dennis Van Tine/ABACAPRESS.COM
Actor Alec Baldwin will be charged with involuntary manslaughter over the accidental shooting of a cinematographer on the set of the low-budget western "Rust," a prosecutor said Thursday, according to the AFP news agency.
Baldwin was holding the Colt .45 during rehearsals for the film when it discharged, killing Halyna Hutchins and wounding director Joel Souza in October 2021.
The film's armorer, Hannah Gutierrez Reed, who was responsible for the weapon, will also be charged with the same crime, New Mexico First Judicial District Attorney Mary Carmack-Altwies announced.
If convicted, they both face up to 18 months in jail and a $5,000 fine, but a firearm enhancement could take that sentence to five years.
"After a thorough review of the evidence and the laws of the state of New Mexico, I have determined that there is sufficient evidence to file criminal charges against Alec Baldwin and other members of the 'Rust' film crew," Carmack-Altwies said.
"On my watch, no one is above the law, and everyone deserves justice."
Baldwin has said that he had no idea how a live bullet got onto the set.
"Someone is responsible for what happened, and I can't say who that is, but it's not me," Baldwin said in an interview following the incident, adding, "Honest to god, if I felt I was responsible, I might have killed myself."
Baldwin's attorney Luke Nikas vowed to beat the charge, which he called a "terrible miscarriage of justice."
"Mr. Baldwin had no reason to believe there was a live bullet in the gun -- or anywhere on the movie set," he was quoted as having said.
"He relied on the professionals with whom he worked, who assured him the gun did not have live rounds. We will fight these charges, and we will win."
Lawyers for Gutierrez Reed said they were confident the young armorer would be cleared.
Assistant director David Halls, who handed Baldwin the weapon and told him it was "cold" -- industry speak for safe -- has agreed to plead guilty to negligent use of a deadly weapon.
He will serve a suspended sentence and six months of probation, a statement said.
Baldwin last year reached an undisclosed settlement with the family of 42-year-old Hutchins. In November, he filed a lawsuit in California against several individuals associated with the film, alleging wrongdoing against someone in relation to the shooting.