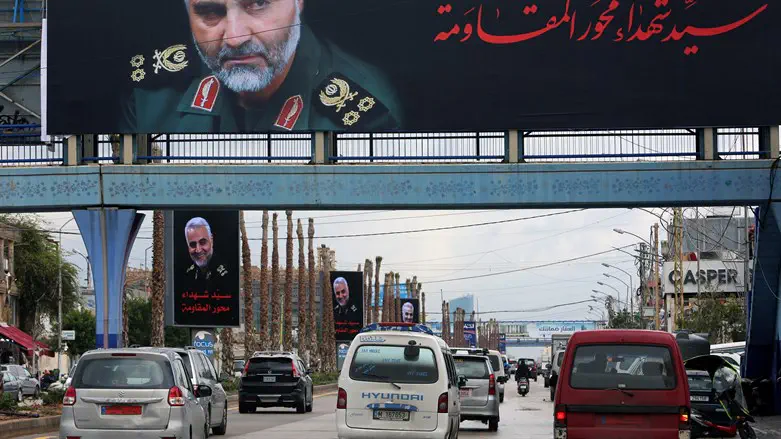 Still commemorated in Iran, Qassem Soleimani
Reuters
In January, 2020, Israeli media outlets reported that the United States had "updated" Israel before assassinating Qassem Soleimani, the head of the Quds Force of the Iranian Revolutionary Guard Corps (IRGC). Now a former Israeli military intelligence chief, Tamir Hayman, has revealed that Israel played a far more crucial role in the killing, having convinced the Trump administration that Soleimani posed an "immediate threat" to American soldiers and should be taken out.
Speaking exclusively to Jewish News, Hayman, currently the managing director of the Institute for National Security Studies, said, "Israel convinced the U.S. of Soleimani's malign activities against Americans. [Before then,] the U.S. was mainly focused on fighting terror, not Iran. We supplied the intelligence and shared analysis and over a long period of time they were eventually convinced that Soleimani was an immediate threat to American lives and its strategic posture in the Middle East."
Then-U.S. President Trump echoed this idea when he told reporters that the senior Iranian official had been assassinated because he "was plotting imminent and sinister attacks on American diplomats and military personnel - but we caught him in the act and terminated him."
Soleimani viewed the United States as Iran's key obstacle to regional dominance, Hayman described. "They were standing in his way because he wanted to control the Middle East. So his focus changed from Islamic State to US presence in the region."
With regard to Israel, the threat posed by Soleimani was clear. "He was capable of standing on a hill in Syria and pinpointing to the militias how to conduct the strategy he had designed and approved with the Supreme Leader [Ayatollah Khameini] a few hours before," Hayman said. "Then, in 2016, he elaborated on a grand master plan on how to ensure that Syria would become a second Lebanon. There would be a Hezbollah 2.0, a transfer of Shiites into Syria, and Soleimani would control the Syrian government. He had similar plans for Iraq and Yemen," Hayman added.
Speaking at a ceremony last week to mark three years since Soleimani's death, Iranian President Ebrahim Raisi vowed to avenge him.
Those responsible "should know that retaliation is obvious," Raisi said, adding that "there will be no relief for murderers and accomplices."
Raisi also praised Soleimani for having defeated "US hegemony" and highlighted his role in leading Iran-backed forces against the Islamic State (ISIS) extremist group.