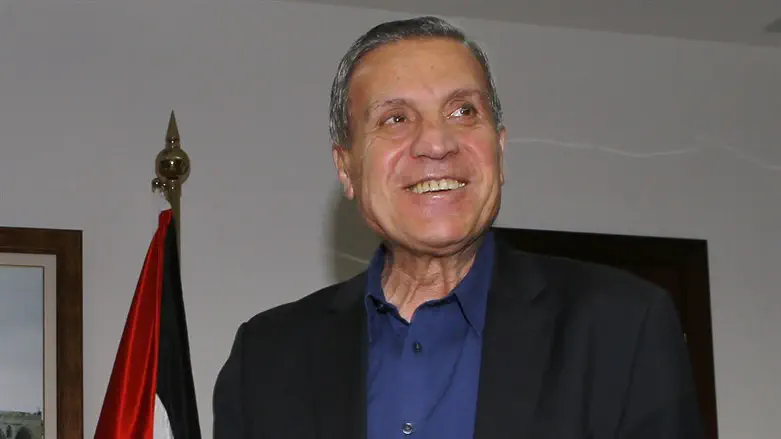 Nabil Abu Rudeineh
Reuters
Nabil Abu Rudeineh, the official spokesman of Palestinian Authority (PA) chairman Mahmoud Abbas, referred to the Israeli government's decision to deduct 610 million shekels from the tax funds it collects on behalf of the PA as "theft of the Palestinian people's money."
On Sunday, the political-security cabinet decided to offset an amount equivalent to the amount the PA is believed to have paid out to jailed terrorists and their families over the course of the past year from the tax money that Israel collects on behalf of the PA.
In 2021, the Israeli government offset 560 million shekels from the tax money, in accordance with the law to freeze terrorist funds.
The PA's official Wafa news agency quoted Abu Rudeineh as having said that the PA leadership, headed by Abbas, rejects what was defined as "the dangerous decision of the Israeli government, and it will ensure that the rights of the heroic prisoners will not be harmed regardless of the pressures that will be applied to it."
Abu Rudeineh stressed that the Israeli government's decision is irresponsible and is contrary to international law, and added that the international community must pressure the Israeli side "to stop and cancel such provocative measures, because the decision is outright theft."
PA officials have remained defiant about the issue of payments to terrorists and have made clear that the PA will never cease paying terrorists' salaries.
Abbas has in the past called the PA's continued payments to terrorists a "red line" that would not be halted under any circumstances.