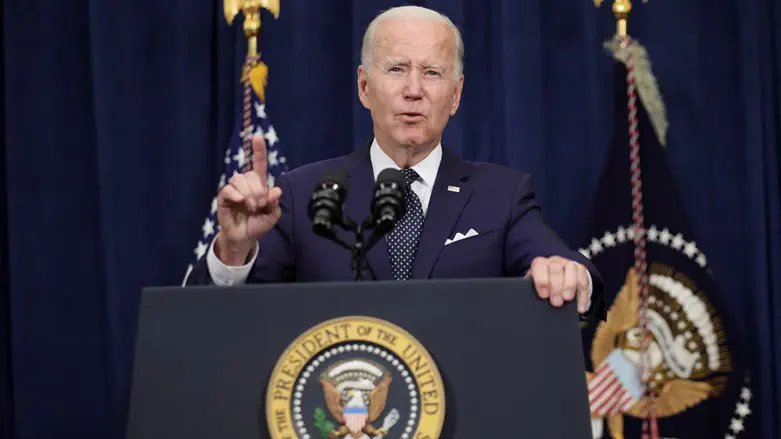 Biden attends news conference in Jeddah, Saudi Arabia
REUTERS/Evelyn Hockstein
US President Joe Biden's approval rating sits at 38 percent, with the low mark largely attributable to softening approval among Democrats, a CNN poll published on Monday finds.
The poll found that 62 percent of the public disapproves of Biden's job performance, with frustrations over his handling of the economy and inflation specifically fueling discontent. Just 30 percent of respondents said they approve of Biden's work on the economy, while 25 percent said they approved of his handling of inflation.
The poll found that Biden held roughly steady on his approval rating among Republicans and independents and that the sinking numbers were in part because his approval among Democrats dropped 13 percentage points from early May to 73 percent in Monday's poll.
The poll found that 57 percent of Democrats believe Biden has the right priorities, compared to 75 percent who felt that way in a CNN poll last fall.
A Reuters/Ipsos poll published in late June found that Biden's public approval rating fell for a fourth straight week to 36%, matching its lowest level last seen in late May.
Biden's approval rating has stayed below 50% since August.