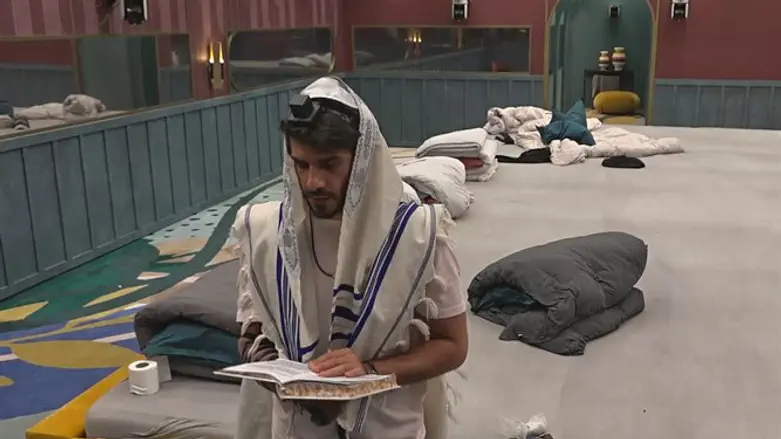 The world suffers from fear and G-d bears the pain
In Memory of Harav Masoud Toubul, principal of Beis Chana School in Paris, who  passed away Motzei Shabbos after being infected with coronavirus. 
The entire world worries and suffers.
It seems that the sky is falling down. Malls, places of entertainment and business are empty. Libraries, Schools, and houses of worship are closed. The centers for recreation are slammed shut. Have the ancient plagues re-appeared...?


I ask, what will happen to us? Is Mother Earth doomed? Are we running out of food? Has the economic rock of Gibraltar, commonly known as the world's stock market, gone, crashing down with a terrorizing speed telling us to expect a doomsday end?


Last but not least we have all the kids at home, and if we are nice enough, our older parents too.


As an educator and a clergyman I look for answers to tackle the situation as best I can. In doing so, I turn to world's best-selling book, the Bible, and seek guidance and guidelines for everyday problems.


However, the world's current situation has left me with more questions than answers.
I realize with my limited knowledge that we are asking G-d for an explanation to fulfill our needs. I suddenly got the message that we were asking the G-d Almighty for an answer as if G-d owes us an explanation. We are looking for answers with the wrong attitude. We ought to look inwardly and ask ourselves what have we done to deserve this ongoing suffering?


I believe that we ought to reevaluate the need to bring G-d back into our homes.
We need to think that G-d made a beautiful world and we abused it. We took a beautiful garden and polluted its water and air, destroying the earth. The garden for G-d where animals and humans would live in harmony has turned into a jungle.  Man made wars, suffering, causing mass migrations.


We need to go back to the basics and remember the seven universal laws for mankind, known as the Seven Noahide Laws, to be deserving of the true blessings of G-d.


I believe that when our Father in heaven looks down and sees His people living in harmony, He sees his garden as one big happy hope for humankind.

So, as we sit in our home sequestered by the fear of sickness we should use our time wisely and bring back to our homes the feelings of brotherhood, sharing, love and life.

When we do that our world will have no fear as G-d will take pride in His creation and make the world a true Garden of Eden, free from sickness bonded in love for all.
 
Rabbi Eli Hecht is vice–president of the Rabbinical Alliance of America and past–president of the Rabbinical Council of California. He is the director of Chabad of South Bay in Lomita, CA which houses a synagogue, day school, nursery school and chaplaincy programs.