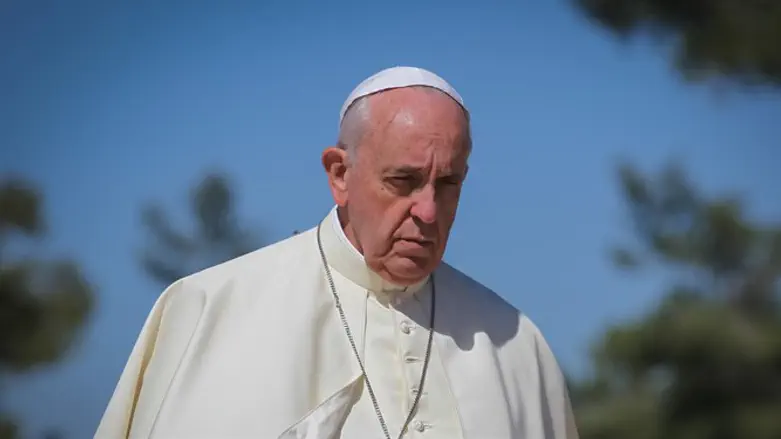 The Pope kissed a notorious Islamist anti-Semite
The most important picture taken during the Pope's trip to the Arab Emirates was the Pontiff's close encounter with the imam of Al Azhar, Ahmed al Tayyeb. They kissed each other after signing a joint declaration which repudiated violence justified "in the name of religion".
Religion? I don't see any violence today in the name of Christianity or Judaism or Buddhism, while I see a lot in
I don't see any violence today in the name of Christianity or Judaism or Buddhism, while I see a lot in the name of Islam.

the name of Islam. But let's go on..

Tayyeb is the same Islamic religious figure who suspended all dialogue with the Vatican in 2010, after Pope Benedict XVI had dared to ask for respect following a series of devastating attacks on Coptic churches in Egypt. Since then, the condition of Christians in the Islamic world - their numbers, their persecutions, their exiles - has worsened everywhere, in Cairo, in Damascus, in Mosul, in Turkey, in the Philippines, in Pakistan, in Kenya.

So I ask myself: was there really any need for this physical demonstration of affection, for a kiss? Shouldn't dialogue be based on facts, rather than on the effusions and the right but empty words in deference to the cameras? When everyone gets excited, applauds, beats his heels and hands, I think there is something wrong.

And there is something wrong in the double standard of who is called the Pope's friend. Francis kissed an anti-Semite and an Islamist of the worst kind. "The solution to Israeli terror lies in the proliferation of suicide attacks that spread terror into the hearts of Allah's enemies", said Ahmed al Tayyeb during the Second Intifada. It goes without saying that "the Palestinians have the right to blow up everything they want" (women, children, bars, buses, as long as the victims are Jewish Zionists).

For the imam, the Muslims who convert to Christianity deserve to be killed (he called them "apostates"), anti-Semitism is justified by the Koran and Jerusalem has never been Jewish.

Dear Pope Francis, are you sure that he was an angel of peace and not one of death?

Are you aware that violence is committed or attempted every day against the Jews in Israel and that your Egyptian friend justified it? Or that if the Jews are attacked by Muslims that is not "violence in the name of religion," but in the name of a justified "resistance"?