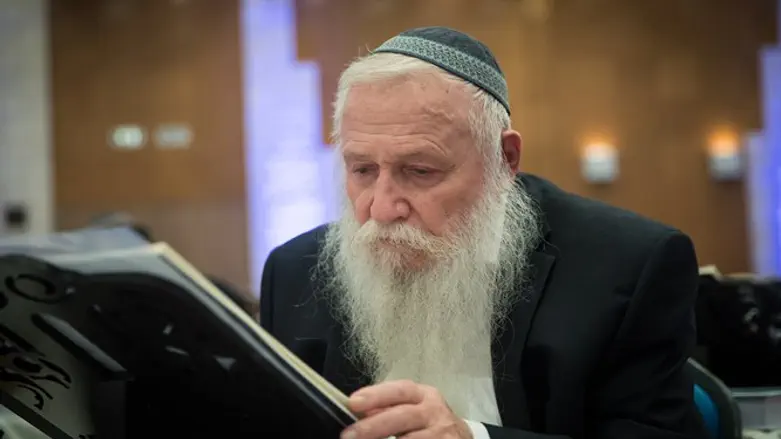 Raabi Haim Druckman
Yonatan Sindel/FLASH90
We urge you to support Donald Trump's candidacy for President of the United States. During his presidency, President Trump blocked Iran's nuclear program - the greatest threat to World Peace. Iran has been developing nuclear weapons, declaring time and time again that it wishes to eliminate the State of Israel.
Iran has been supplying hundreds of thousands of missiles to Hezbollah and Hamas which are now pointed at millions of Israelis. It is fueling the war in Syria, supporting the Houthis who have been attacking the Saudi oil fields and setting the country ablaze. It has been encouraging the war in Azerbaijan, and its involvement is seen anywhere where war and bloodshed are taking place.
Early this year, major European countries determined that Iran was blatantly violating the agreement signed by Barack Obama, and that it continued to develop nuclear weapons, a move which stands in opposition to the agreement signed with Barack Obama. Nonetheless, Joe Biden has declared that he would reinstate this dangerous agreement with Iran.
In the face of these wars and the ongoing bloodshed, peace agreements are being signed these days between Israel and several important Arab countries in the region, with the uncompromising support and encouragement of Donald Trump. These agreements promote additional agreements currently under discussion, and will strengthen the regional economy, security, and peace.
If you care about the State of Israel. If you care about World Peace. Please, vote for Donald Trump. To you it is a ballot, to us it is a question of life itself.

Raabi Haim Druckman, Head of the Bnei Akiva Center of Yeshivas
Rabbi Dov Lior, former Chief Rabbi of Kiryat Arba – Hebron
Rabbi Yehoshua Shapira, Head of the Ramat Gan Yeshiva
Rabbi Shmuel Eliyahu, Cheif Rabbi of Zefat
Rabbi Shabtai Sabato, Head of the Mitzpe Yerikho Yeshiva
Rabbi David Fendel, Head of the Sderot Yeshiva