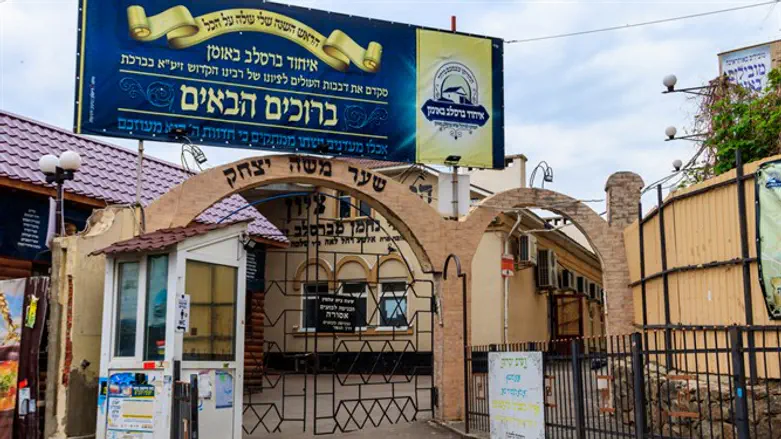 Entrance to Rebbe Nachman's tomb in Uman
ISTOCK
The Ukrainian government will not permit Israelis to make the annual Rosh Hashannah pilgrimage to the tomb of a 19th century Hasidic rebbe, Ukrainian officials announced Tuesday.
Every year, tens of thousands of Israelis travel to the central Ukrainian town of Uman to visit the resting place of Rebbe Nachman, the founder of the Breslov Hasidic movement whose grave has become a popular pilgrimage destination.
This year, however, Ukraine will not permit the mass pilgrimage, citing the resurgence of the coronavirus pandemic in Israel.
Due to the second wave of the virus in Israel, the European Union has placed the Jewish state on its "red list" of states with whom direct travel is heavily restricted.
Ukrainian officials also said the decision was made due to the lack of adequate hospital facilities in and around Uman to handle a major outbreak of the coronavirus.
"We want to make clear that this has nothing to do with politics or anti-Semitism, and we reject any claims which try to present it as such."