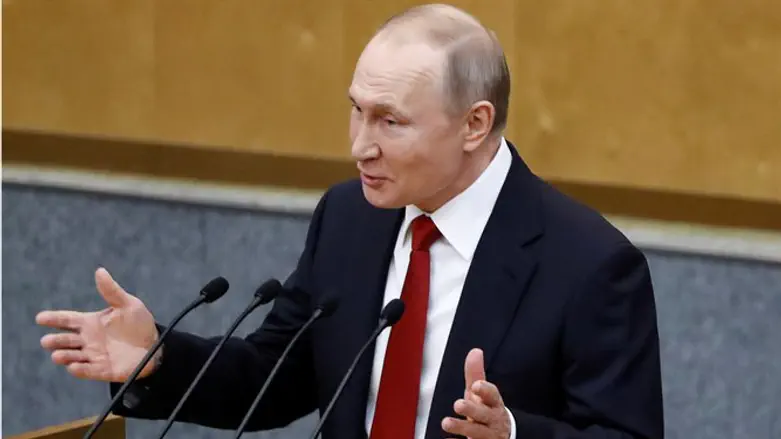 Vladimir Putin
Reuters
Russian voters on Wednesday approved changes to the constitution that will allow President Vladimir Putin to potentially hold power until 2036, but the weeklong plebiscite was tarnished by widespread reports of pressure on voters and other irregularities, The Associated Press reported.
With three-fourths of all precincts counted, 77.6% voted for the constitutional amendments, according to election officials.
For the first time in Russia, polls were kept open for a week to bolster turnout without increasing crowds casting ballots amid the coronavirus pandemic. The move was denounced by Kremlin critics as an extra tool to manipulate the outcome.
The amendments that would allow Putin to run for two more six-year terms, in 2024 and 2030, are part of a package of constitutional changes that also outlaw same-sex marriage, mention "a belief in God as a core value" and emphasize the primacy of Russian law over international norms.
Voters could not cast ballots on the individual amendments, only on the entire group, noted AP.
Nationwide turnout was reported at 65% of the electorate.
Kremlin critics and independent monitors pointed out that relentless pressure on voters coupled with new opportunities for manipulations from a week of early voting when ballot boxes stood unattended at night eroded the standards of voting to a striking new low.
In addition to that, the early voting sanctioned by election officials but not reflected in law further eroded the ballot's validity.
Many criticized the Kremlin for lumping more than 200 proposed amendments together in one package without giving voters a chance to differentiate among them.
In a frantic effort to get the vote, polling station workers set up ballot boxes in courtyards and playgrounds, on tree stumps and even in car trunks - unlikely settings derided on social media that made it impossible to ensure a clean vote, according to AP.
In Moscow, there were reports of unusually high numbers of at-home voters, with hundreds visited by election workers in a matter of hours, along with multiple complaints from monitors that paperwork documenting the turnout was being concealed from them.
At the same time, monitoring the vote became more challenging due to hygiene requirements and more arcane rules for election observers.
Observers warned that the methods used to boost turnout, combined with bureaucratic hurdles that hindered independent monitoring, would undermine the vote's legitimacy.