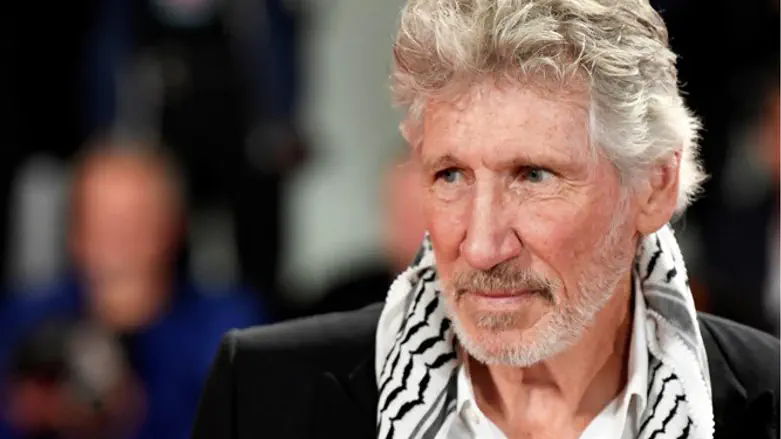 Roger Waters
Reuters
Roger Waters, one of the founders of the band Pink Floyd, issued an apology Friday for his use of an "anti-Semitic trope" during a recent diatribe against Jewish American philanthropist and Republican donor Sheldon Adelson.
Last week, Waters denounced Zionism as an "ugly stain" that must be removed from the world, and called Adelson – a major donor to Jewish and Israeli causes – a "right-wing fascist racist bigot".
Waters also accused Adelson of being the "puppet master" of President Donald Trump, and blamed Israel for the death of George Floyd in Minneapolis, pushing a conspiracy theory that Israel trained the police officers to use military techniques for law enforcement.
Waters, a long-time backer of the anti-Israel Boycott, Divestment, and Sanctions movement, in the past compared Israel to Nazi Germany and released a giant balloon pig bearing the Star of David
But on Friday, Waters issued a rare apology, retracting some – though not all – of his recent comments.
The musician said that his claim that Adelson controls President Trump evoked "an anti-Semitic trope", and walked back his support for the conspiracy theory that Israel was responsible for American law enforcement's use of the choke technique which killed George Floyd.
"After speaking with Palestinian and Jewish colleagues and friends, I've come to understand that some remarks I made during a recent TV interview, about Palestinians suffering under decades of Israeli military occupation and apartheid, have caused some deep offense. Naturally, this is the last thing I would ever want to do, particularly within a justice movement which I care about so passionately," Waters wrote on his website.
"I used words that evoked metaphorical imagery which, my friends said, were 'harmful to Jewish people and to the movement for Palestinian rights' – and for this, I'm very sorry."
"I had no idea that I was evoking an antisemitic trope. I regret any harm or hurt my use of words caused Jewish people, and also any ways it may have reinforced damaging lies about Jews."
Waters used the rest of his apology, however, to accuse Israel of being an "apartheid" state, and to accuse the US of "the genocide of millions of indigenous people".
"As we all know, the USA — a country built on the genocide of millions of Indigenous people, on the enslavement of millions of Africans and on the systemic racism which has persisted since the end of slavery — is clearly not waiting for Israel to teach it how to kill Black and Brown people. American police have been murdering Black people with impunity since the first slave patrols."