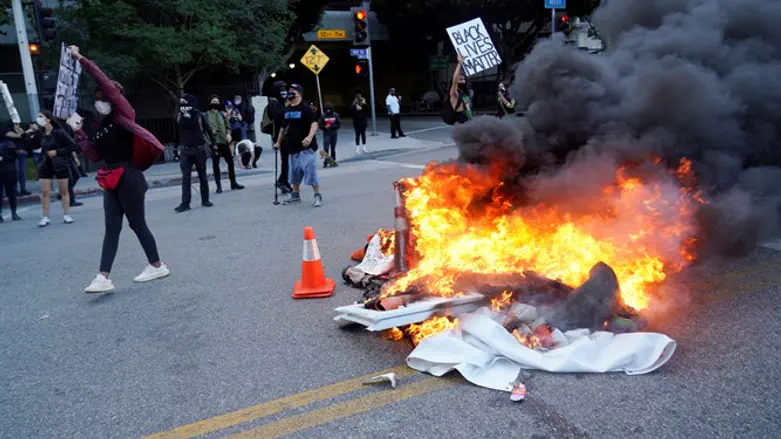 Riots in Los Angeles, California
REUTERS/Kyle Grillot
A synagogue in Los Angeles, California was vandalized with anti-Israel graffiti Saturday.
The graffiti was found on the wall of Congregation Beth Israel, one of the oldest synagogues in Los Angeles, in the Fairfax District and read "F-Israel, Free Palestine."
The vandalism occurred as Los Angeles and other parts of the country were rocked by protests over the wrongful death of an African American man in police custody in Minneapolis.
The Anti-Defamation League's Los Angeles branch tweeted in response to the vandalism: "Vandalism is never ok. Antisemitism is never ok. The answer to hate and bigotry is not more hate. We are better than this in Los Angeles."
Derek Chauvin, the policeman videotaped pressing down on the neck of detainee George Floyd, was arrested and charged with third-degree murder, Minneapolis authorities reported over the weekend.