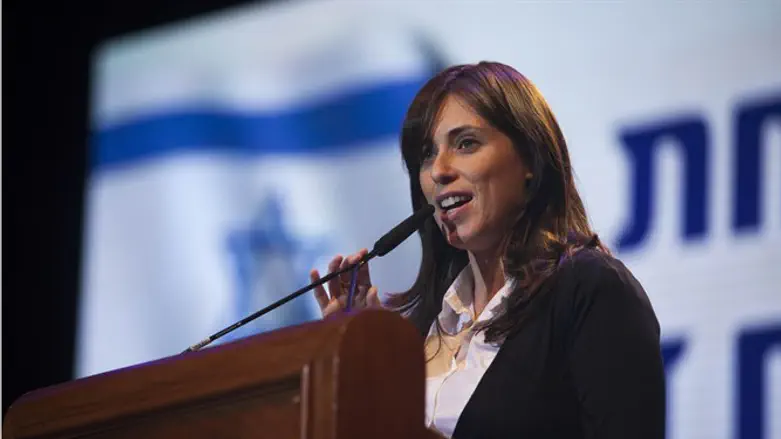 Tzipi Hotovely
Yonatan Sindel/Flash90
Settlement Minister Tzipi Hotovely (Likud), who is in charge of National Service, on Tuesday visited Rabbi Kook's home, where she herself did National Service.
Speaking to Arutz Sheva, Hotovely said that National Service is equal in value to service in the IDF: "The most important thing is that each person gives of his talents to the State of Israel."
"In National Service there are fields that don't exist in the army," she pointed out. "There are obviously sectors which will feel more comfortable with the civilian National Service, and this is an important alternative, so that each person can be part of the important system of giving to the State."
When asked about MK Itzik Shmuli's (Labor) promise to "hamper" the process of applying sovereignty from within the government, Hotovely said: "Someone who chooses to oppose the idea that Judea and Samaria are an integral part of the Land of Israel - Jewish history will judge him."
"When I get into the thick of this field, we'll be able to see what the plans are. The Prime Minister has promised to apply [sovereignty] to Judea and Samaria, and that's what's important. Applying sovereignty is this government's most important event."
credit: חזקי ברוך
credit: חזקי ברוך
credit: חזקי ברוך
credit: חזקי ברוך
credit: חזקי ברוך