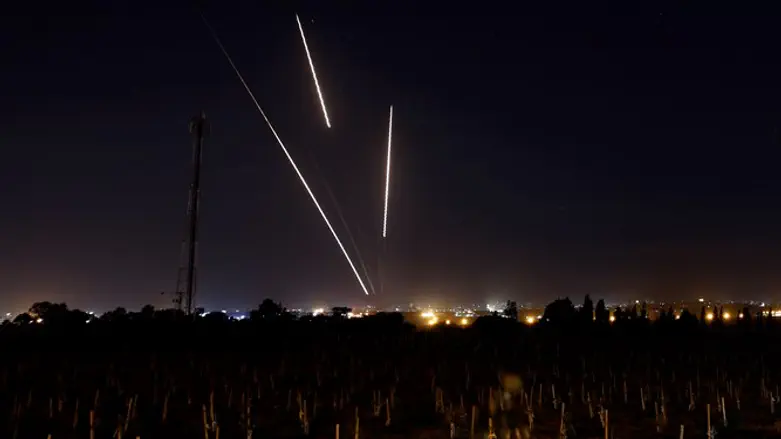 Rockets launched from Gaza into Israel
Reuters
Sirens sound in the city of Sderot and in the area surrounding Gaza, the IDF confirmed.
"Following the previous report regarding sirens which sounded a few minutes ago, three projectiles were fired from Gaza towards Israeli territory," the IDF said in a statement.
"Two of them were intercepted by the Iron Dome system."
A later update confirmed that the third rocket had also been intercepted by the Iron Dome.
Magen David Adom (MDA) Spokesman Zaki Heller reported that "MDA EMTs and paramedics are treating a 40 year old female and a 10 year old girl (a mother and daughter) and a 27 year old male, all lightly injured."

"In addition, 2 are being treated for stress symptoms."