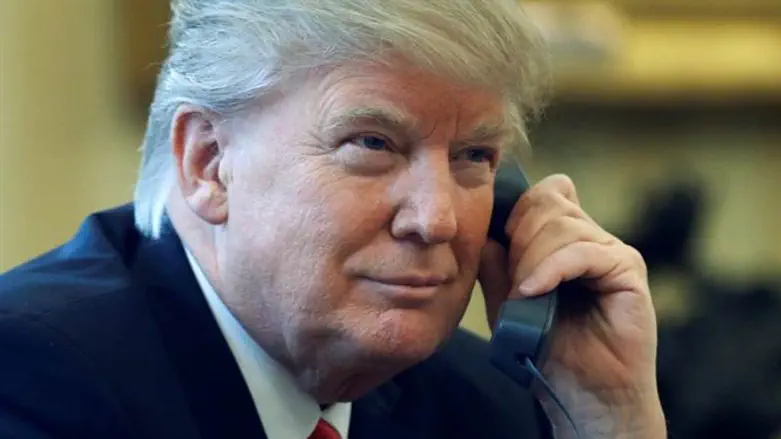 US President Donald Trump
Reuters
Rabbi Yisroel Goldstein, who was injured Saturday in a shooting attack at his Chabad of Poway synagogue, spoke to Israel's Galei Tzahal Radio about his phone call with US President Donald Trump.
"He was amazing," said Rabbi Goldstein, "I have never spoken with a president of the United States before."
Speaking to the radio station, Rabbi Goldstein said he asked Trump: "What are you doing about the anti-Semitism?"
Trump answered: "You know, I have a son-in-law that is Jewish, my daughter is Jewish, my grandkids are Jewish. I love Israel and I support Israel. I just annexed the Golan Heights and I moved the embassy. My love is for the Jewish people."
"I never such words from any president before," Rabbi Goldstein said. "He was so kind and so generous with his words."