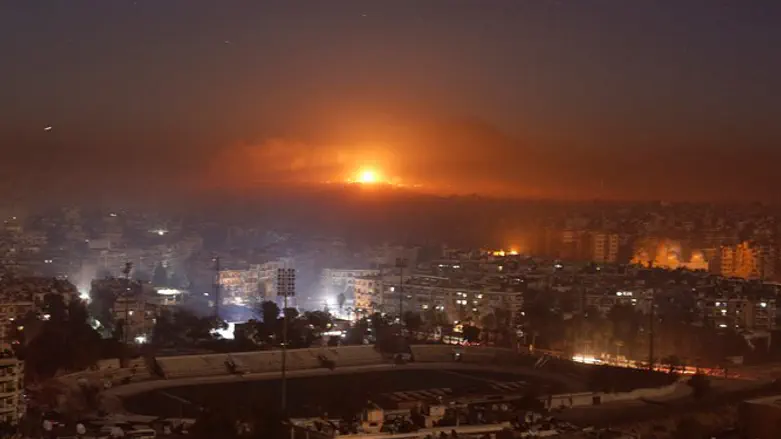 Syria airstrike (archive)
Reuters
The official Syrian news agency SANA reported on Wednesday evening that heavy explosions were heard at the airport in the city of Aleppo.
According to the report, a number of "enemy airstrikes" struck the Shiekh Najjar District of the city.
Syrian state television reported that the attack was an Israeli attack and noted that "Syria's air defense forces intercepted several missiles."
It was also reported that the attack targeted warehouses used by the Iranian forces operating on Syrian soil.
The entire city of Aleppo is reportedly in darkness as the electricity flow to the city stopped immediately after the attack began.
The Syrian Observatory for Human Rights reported that there were casualties in the attacks on Aleppo.
Last month, official Syrian media outlets claimed that Israeli tanks had opened fire on positions in Kuneitra on the Syrian side of the Golan Heights.
Subsequent reports claimed that the attack was an Israeli airstrike and that it killed two members of Iran's Revolutionary Guards.
Israel did not comment on the reports.