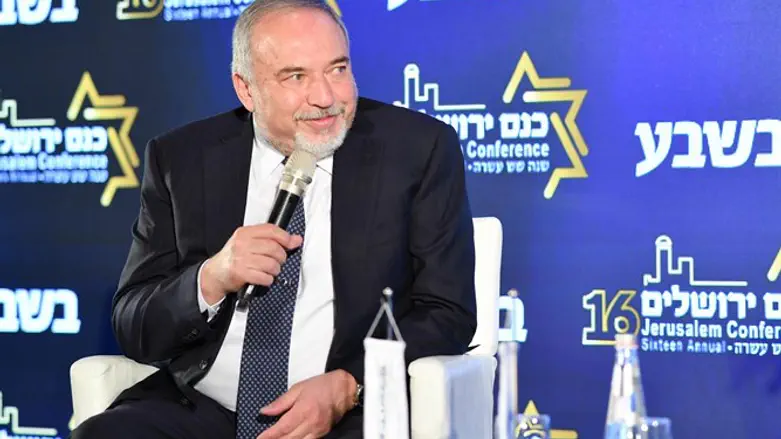 Avigdor Liberman
Yisrael Bardugo
Yisrael Beytenu chairman Avigdor Liberman on Monday called for the terrorist who murdered 19-year-old Ori Ansbacher to be tried in a military court so he can be sentenced to death.
"The murder of Ori Ansbacher was carried out in the seam zone in Ein Yael. In such cases the murderer can be brought to trial in either a military court in Judea or Samaria or in a regular court in Israel," said Liberman.
"Only if the murderer is tried before a military court will it theoretically be possible to sentence him to death. That's why he has to be tried there."
"To ensure this option, the Cabinet must instruct the Attorney General and the Military Advocate General to refer the matter to a military court."
"The Attorney General has so far opposed both the death penalty for terrorists law as well as imposing the death penalty. Accordingly, he instructed the representatives of the State Prosecutor's Office not to demand a death sentence even in the most serious cases of murder."
"I call upon the Minister of Justice and the other ministers to demand the convening of the Cabinet and to establish a new policy there: A. In any case where the terrorists can be tried in the framework of a military court, this should be done. B. To instruct the Attorney General and the Military Prosecution to demand a death sentence in particularly cruel cases of murder," concluded Liberman.