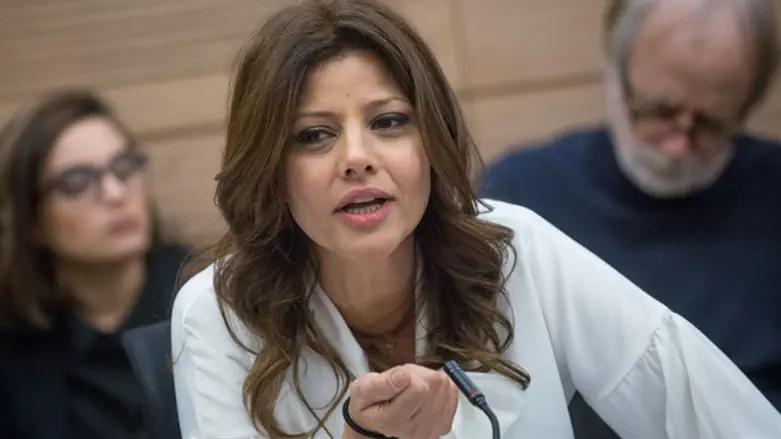 Orly Levy-Abekasis
Miriam Alster/Flash 90
Prime Minister Binyamin Netanyahu said in closed meetings that MK Orly Levy-Abekasis is part of the left-wing bloc, and that a thorough examination found that her voters come from the left, in the range between the Labor party and Meretz, Kan 11 News reported on Wednesday.
According to the report, the prime minister is concerned that Levy-Abekasis will commit during her election campaign not to sit in his government.
It was further claimed that according to Netanyahu, such a move by Levy would significantly endanger the right-wing bloc and mark Levy as part of the left-wing bloc.
The Likud said in response that at this stage the prime minister has not yet discussed Orly Levy, neither in closed nor public discussions.
Levy-Abekasis announced on Tuesday night that the name of the party she is establishing will be Gesher (the Hebrew word for bridge -ed.), the same name of the party her father, former minister David Levy, founded in the 1990s after he left the Likud.
Levy-Abekasis was ousted from the Yisrael Beytenu party last year. She quit Yisrael Beytenu over the lack of attention to social affairs in the party's negotiations over joining the coalition, and has since served in the Knesset as an independent MK.