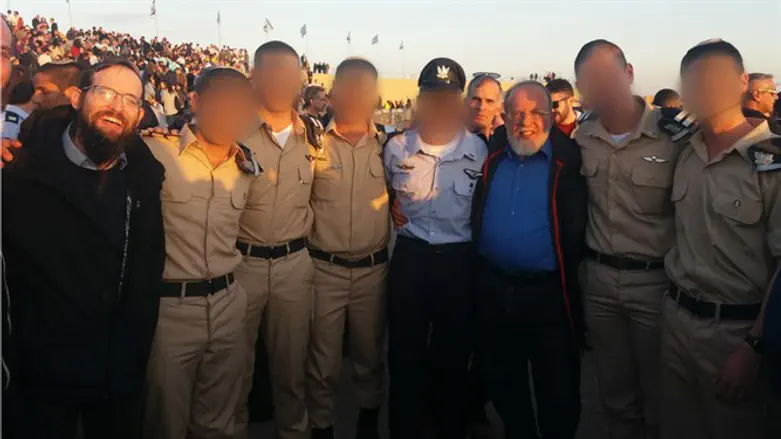 בוגר הישיבה
Bnei David high school
Y., a graduate of the Bnei David yeshiva in the Binyamin community of Eli, received his flying wings today at a ceremony at the Hatzerim Air Force base, becoming the first Israeli pilot from the Ethiopian community.
During the ceremony, Rabbi Eli Sadan, the founder of the Bnei David pre-military program and a leading religious Zionist rabbi, congratulated the new navigator in an interview with Galei Tzahal Army Radio: "Today, where Y. finishes his pilot course. It is a very special celebration for him."
Rabbi Sadan said that many Ethiopian Jews have been coming to him for many years, are studying very well and are advancing in the army. "It is not the color that determines but the heart and the brain and the values ​​in which you live. Their integration into the Jewish people is a wonderful thing, and we happily accept all members of the Ethiopian community. "
Rabbi Sadan added that the fact that Y. completed the course creates a sense for many members of the Ethiopian community that they can succeed as well, and they will in consequence exert even more effort and demand more from themselves and reach a far distance not only in the field of aviation but also in the other fields of the army and life.
The rabbi stressed that the important thing is to give them the feeling that they can and should integrate into Israeli society as much as they can.
To date, there are 30 graduates of Bnei David institutions who have been trained as pilots of the IDF, and now there are 13 graduates of the Mechina in the current six courses.