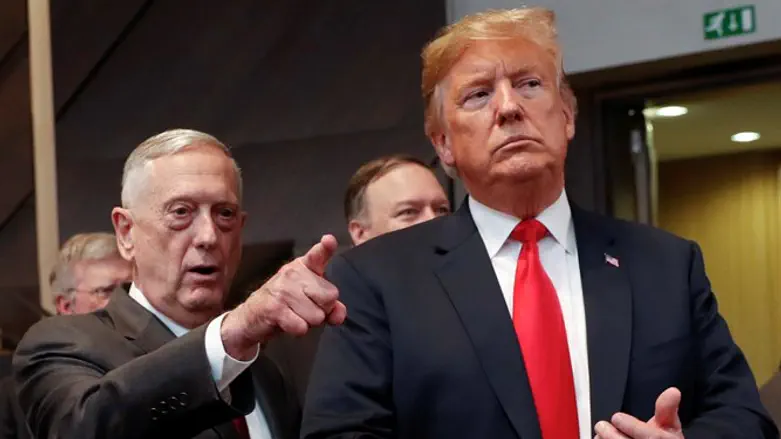 Mattis and Trump
Reuters
Did Israel encourage the US to withdraw its forces from Syria?
A report by a White House correspondent for Ami Magazine citing unnamed sources claims that the Trump administration's decision to pull out the roughly 2,000 American soldiers deployed in Syria was partially influenced by a request from Israel's leadership.
Jake Turx, the senior White House correspondent for Ami, claimed Tuesday night that sources had confirmed to him that Israel had encouraged the US to withdraw from Syria ahead of a "winter offensive" against the Hezbollah terror organization.
Defense Secretary Jim Mattis, who tendered his resignation following President Trump's decision to withdraw from Syria, reportedly opposed Israel's offensive against Hezbollah.
The White House refused to confirm or deny Turx's report.
Turx's claim appears at odds, however, with some elements of the American withdrawal.
American forces in eastern Syria had been widely perceived as a stabilizing force – and an impediment to the advance of either ISIS or Iranian-backed forces.
Israel has long demanded, via Russia, that Iran withdraw its forces from Syria, with the Trump administration reportedly leveraging a possible US withdrawal in talks for an Iranian pullout.