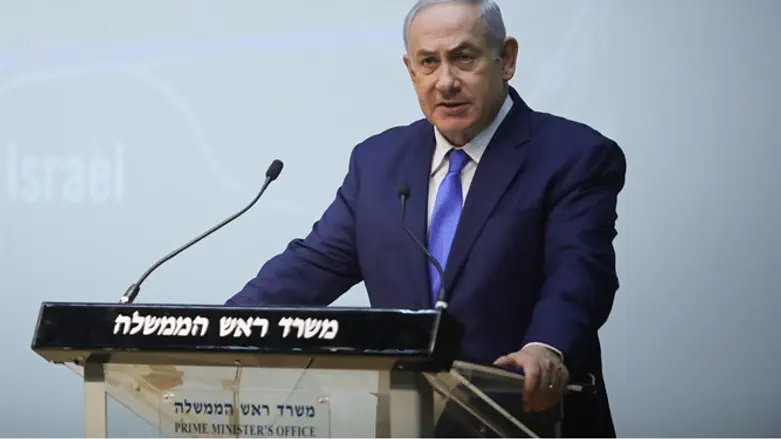 Netanyahu
Hadas Parush/Flash90
Israel has refused an offer to mediate a deal between the United States and Russia.
Three months ago, Russian President Vladimir Putin's National Security Adviser Nikolai Petrushev handed Israeli National Security Adviser Meir Ben-Shabbat an unofficial document detailing a Russian-US deal on Syria and Iran as part of a larger deal to improve relations between Moscow and Washington, Channel 10 News reported.
According to the report, the document was transferred to Israel at a meeting in Moscow on September 13, four days before the Russian plane crash in Syria, which led to a serious crisis in relations between Israel and Russia.
It was also reported that Russia had asked Israel to mediate between it and the United States and encourage the White House to restore relations with the Kremlin, adding that the Russians had asked Israel to "open the gate in Washington" for a dialogue with Trump.
The document included the freezing of the American plan to re-impose economic sanctions on Iran, and a Russian commitment to withdraw Iranian and pro-Iranian forces from Syria in return for an American commitment to withdraw from Syrian territory.
Officials in the political establishment said that Prime Minister Netanyahu rejected the document and the Russian proposal because he believed that the return of US sanctions as part of Trump's secession from the nuclear agreement would serve as leverage against the Iranians in Syria.