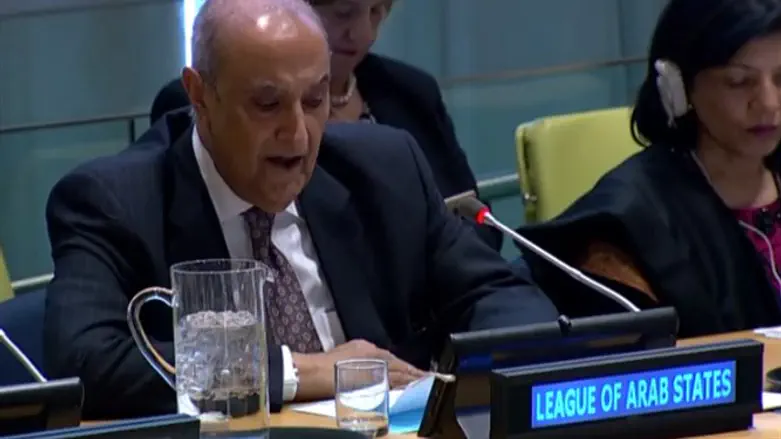 Arab League representative Majed Abdelfattah Abdelaziz,
United Nations
The League of Arab States accused Israel of attempting to 'Judaize' Jerusalem.
Majed Abdelfattah Abdelaziz, the representative for the Arab League, addressed the opening meeting of the United Nations commemoration of the International Day of Solidarity with the Palestinian People.
Abdelaziz criticized moves by the United States in the Middle East, including the "illegal recognition of Jerusalem as the capital of Israel," the relocation of the embassy to Jerusalem, and the defunding of UNRWA.
He further accused Israel of attempting to reshape Jerusalem's demographics to turn the holy city Jewish and called on the international community to safeguard Jerusalem's holy sites from Israel.
Jerusalem has been the capital of Israel since the country's founding in 1948 and is the holiest city in Judaism.
The International Day of Palestinian Day with the Palestinian People was created by the UN General Assembly in 1977. The commemoration will be held from November 28-30.