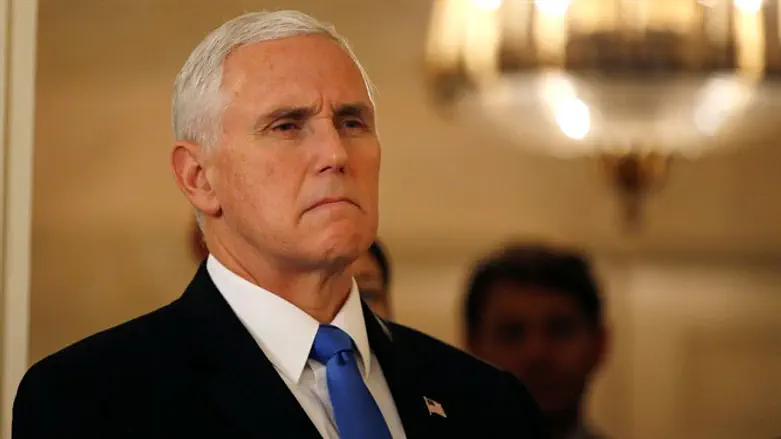 Mike Pence
Reuters
Vice President Mike Pence and Democratic leaders of the House and Senate will speak at this year's annual conference of the Israeli American Council.
The IAC is a voice for the Israeli-American community, believed to number in the hundreds of thousands. Its annual conferences consider a range of issues, including how best to assimilate into the American Jewish community.
Pence is close to Sheldon Adelson, the casino magnate who is a major funder of the IAC and of Republican Party politicians. Adelson, who also will speak at the conference, has said that he sees the group as a right-wing complement to the American Israel Public Affairs Committee. The philanthropist, once a major benefactor of AIPAC, parted ways with the lobby in the late-2000s because of its support for the establishment of a Palestinian state. Adelson and his wife Miriam also are leading backers of President Donald Trump.
The conference will be held from Nov. 29-Dec. 2 in Hollywood, Fla. Haim Saban, the Israeli-American entertainment magnate who backs Democrats, will interview Chuck Schumer of New York, the Jewish minority leader in the Senate, and Nancy Pelosi of California, the likely Speaker of the next House, as part of the program. Democrats wrested the House from Republicans in the recent midterm elections.