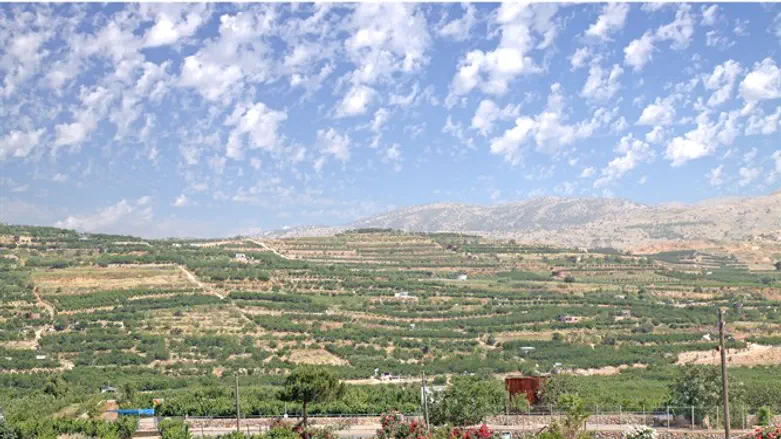 Golan Heights, Israel
iStock
For the first time, the United States voted on Friday against an annual UN resolution condemning Israel's alleged "occupation" of the Golan Heights, dropping its previous practice of abstaining in the vote.
The non-binding resolution was adopted in a General Assembly committee by a vote of 151 to 2, with the United States and Israel the only two countries opposing the measure. 14 countries abstained, according to AFP.
US Ambassador to the UN Nikki Haley on Thursday announced that the US would vote "no" instead of abstaining, calling the resolution "useless" and "plainly biased against Israel" and citing concerns about Iran's military role in Syria to oppose the measure.
"Further, the atrocities the Syrian regime continues to commit prove its lack of fitness to govern anyone. The destructive influence of the Iranian regime inside Syria presents major threats to international security," she said in Thursday's statement.
Israel liberated much of the Golan Heights from Syria 1967 war and the region was placed under Israeli law in 1981 by the government of Prime Minister Menachem Begin, a move that has not been recognized by the international community.
The resolution approved on Friday declares that the Israeli decision "to occupy and annex the Golan" was "null and void," and calls on Israel to rescind that decision, reported AFP.
Israel's ambassador to the United Nations, Danny Danon, welcomed the American move to vote against the resolution.
"The change in the American voting pattern is another testament to the strong cooperation between the two countries. I thank Ambassador Haley for her continued steadfastness with Israel and the truth. It is time for the world to distinguish between those who stabilize the region and those who sow terror," he said in a statement.
Ahead of Friday's vote, US diplomat Samantha Sutton said the US position on the status of the Golan Heights had not changed, but added that the resolution was out of touch with the situation on the ground.
"This resolution does nothing to address the increasing militarization of the Golan and the serious threats that confront Israel from Iran and Hezbollah's presence in the area," said Sutton.
The resolution was adopted by the assembly's fourth committee on decolonization.
Haley, who announced last month that she will step down from her role by the end of 2018, has been an outspoken critic of the UN's corruption and anti-Israel bias.
Shortly after taking office, she urged the UN Security Council to devote less attention to the Arab-Israeli conflict and make Iran's "incredibly destructive" activities a priority in the Middle East.
US ambassador to Israel David Friedman told the Israel Hayom newspaper in September that he expected the Golan Heights to remain under Israeli control "forever," and mentioned the possibility of US official recognition of the Golan as Israeli territory.
However, US National Security Advisor John Bolton said a month earlier that there were no US plans for such recognition.
(Arutz Sheva's North American desk is keeping you updated until the start of Shabbat in New York. The time posted automatically on all Arutz Sheva articles, however, is Israeli time.)