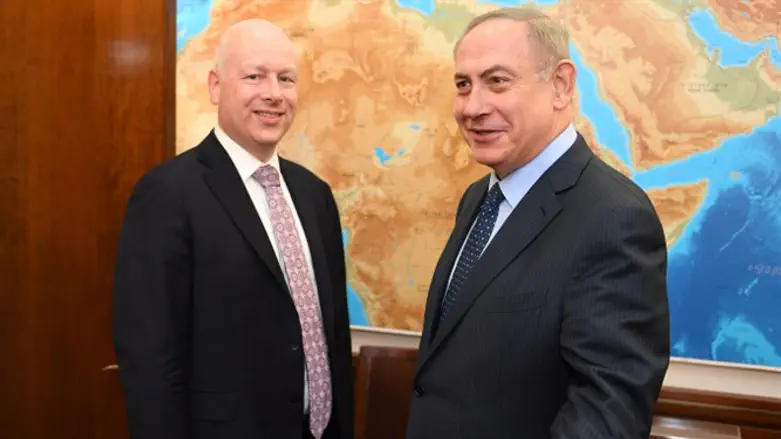 Jason Greenblatt meets Binyamin Netanyahu
Flash 90
US Special envoy Jason Greenblatt condemned the Hamas terrorist organization for launching about 300 rockets at Israel Monday.
"Terrorists in Gaza are again attacking Israel with tools of war. These rocket & mortar attacks on Israeli towns must be condemned by all. Israel is forced once again into military action to defend its citizens. We stand with Israel as it defends itself against these attacks," Greenblatt wrote.
"Hamas' activities continue to prove they don't really care about the Palestinians of Gaza & their only interest is to use them for political purposes. Even Palestinian lives seem not to matter to Hamas," he added.
"The world has grown tired of Hamas' violence and the violence of other bad actors in Gaza. This violence prevents any real help for the people of Gaza."
At least ten people have been treated for physical injuries and shock as a result of the rocket attacks, including a 19-year-old soldier would was critically wounded when terrorists destroyed an Israeli bus with an anti-tank missile.
UN and Egyptian mediators are attempting to restore calm. However, despite their efforts, rockets continue to fall on Israel.