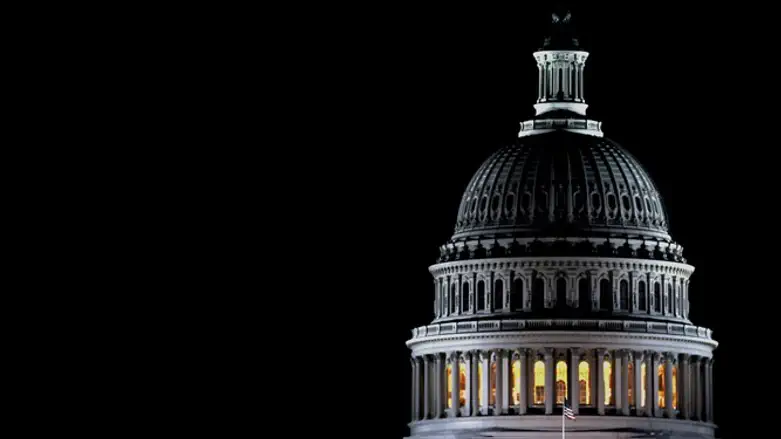 U.S. Capitol by night
iStock
An investigative report by the Middle East Forum (MEF) has prompted the House Committee on Oversight and Government Reform to initiate an investigation into a 2014 decision by the Obama administration.
The U.S. Treasury Department listed the Islamic Relief Agency (ISRA, aka the Islamic Africa Relief Agency), a Sudanese organization in 2004 a "Specially Designated Terrorist Organization". It did so because ISRA provided "direct financial support" to Osama bin Laden; "was responsible for moving funds to the Palestinian territories for use in terrorist activities"; and "serve[s] as a conduit to Hamas."
The Forum's Sam Westrop exposed in National Review that in 2014, the U.S. Agency for International Development (USAID) approved a $200,000 grant to the Islamic Relief Agency (ISRA) in Sudan through World Vision, Inc.
The project was temporarily suspended in November 2014 after USAID and the Treasury's Office of Foreign Assets Control (OFAC) were alerted to ISRA's terror links.
However, after confirming ISRA's status as a sanctioned entity, the Forum uncovered that OFAC nonetheless authorized a $125,000 transfer to ISRA in May 2015 after "close collaboration and consultations with the Department of State." This done, Charles Wanjue, a USAID official exulted: "Good news and a great relief, really!"
The Forum's findings – reported by Fox News, i24 News, Breitbart, the Daily Mail (UK), and many others – resulted from a successful Freedom of Information Act lawsuit against USAID, countless hours poring through documents, and working with an investigator in Khartoum.
"The Office of Foreign Assets Control's role in the award of taxpayer funds to an organization involved in supporting terrorism raises questions," said Rep. Steve Russell (R-OK), chairman of Oversight's Subcommittee on National Security. Rep. Russell has requested details from U.S. Treasury Secretary Steven Mnuchin and USAID Administrator Mark Green on USAID's vetting procedures for grant recipients, a list of all USAID grants to groups suspected of involvement with terrorism, and copies of all documents and communications relating to ISRA.
"It's disturbing that the federal government would knowingly authorize payment to a designated Osama Bin-Laden funding charity," said Washington Project Director Cliff Smith. "We welcome this investigation, which is necessary to hold government officials accountable and ensure such an outrage is not repeated."
Obama
Reuters