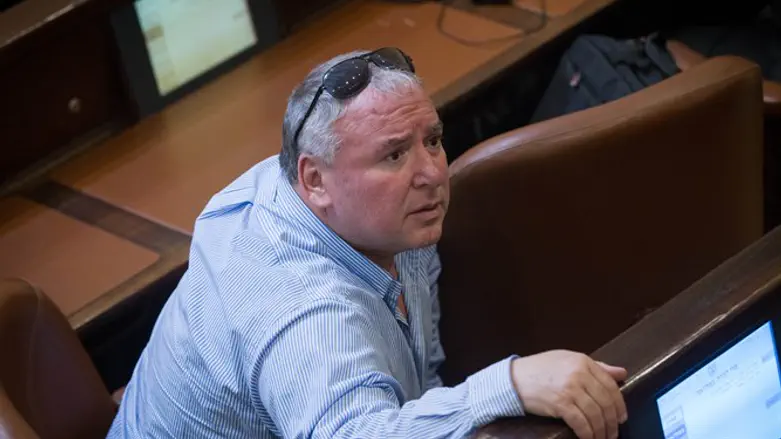 MK David Amsalem
Miriam Alster, Flash90
In July, the Knesset passed an amendment to the 1996 'Surrogacy Law', legalizing the use of surrogate mothers for single women and non-married heterosexual couples unable to conceive. Prior to the amendment, surrogacy was only permitted for married couples.
The amendment did not alter the legal status of surrogacy for same-sex couples – a key demand by Prime Minister Binyamin Netanyahu's haredi coalition partners.
LGBT activists protested the passage of the Surrogacy Law amendment, claiming that the failure to legalize surrogacy for same-sex couples constituted discrimination.
While some coalition lawmakers – including members of the ruling Likud party – backed extending surrogacy rights to same-sex couples, opposition by religious coalition members blocked further changes to the Surrogacy Law.
According to a report by Yediot Ahronot Monday, however, some lawmakers are preparing plans to circumvent haredi copposition to same-sex surrogacy in Israel.
The efforts are being led by coalition chairman MK David Amsalem (Likud), who according to the report is investigating the possibility of providing state funding for surrogates outside of Israel for same-sex couples.
"This is a super-sensitive subject in every sense," Amsalem said, "and we need to think hard about it and to consult experts on the matter from all over the world."
"But it isn't, by the way, a simple black-and-white matter – there are definitely some compromise solutions. One of them is the possibility of simply helping homosexual couples pay to have surrogacy in another country which permits it."