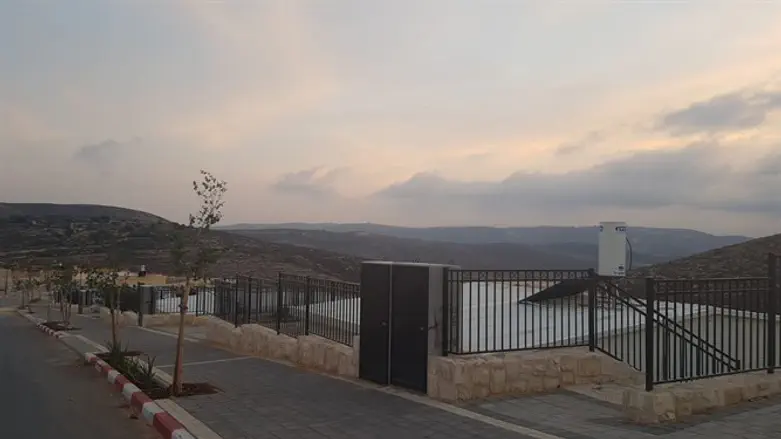 Amichai
Amona Staff
Amichai residents evacuated from Amona responded Wednesday to a Supreme Court ruling rejecting the petitions against their new town.

"Today is a holiday for us and for everyone within whom a Jewish and Zionist heart is beating. After a stubborn and heroic struggle we have waged in recent years, the Supreme Court rejected the petitions against Amichai's establishment and ruled that it was not discussing the issue of establishing new communities in Judea and Samaria. With this, the final barrier to establishing the Amichai was effectively removed," the residents said in a statement.

"Now it's final - the community of Amichai has been established, and nothing will prevent us from developing and flourishing and bringing blessing to all the residents of the Shiloh Valley and the entire region. The State of Israel has shown the world that it is building and developing a Jewish town in the heart of Judea and Samaria in order to remain and deepen its roots in the heart of Judea and Samaria. And the world was stunned and silent."
"In the short term, hundreds of families are expected to join Amichai and will make the continuum of Jewish settlement from west to east - from Tel Aviv to Ariel, Eli, Shiloh and now to Amichai to the Jordan Valley - a fait accompli, and thus have made the chances of a Palestinian state in Gav Hahar [region of Samaria] zero."

"Today we call upon the prime minister and his ministers: We have seen that it is possible. Establish more and more communities in Judea and Samaria. Authorize the existing communities as soon as possible. Bring, as soon as possible, a million Jews to Judea and Samaria, and thus bring abundance and thriving to the entire land," the residents added.

They concluded their statement with longing for the town they left behind. "We will never forget our community - Amona. We will forever remember the oath to return to the mountain of goodness from which Jewish life was uprooted, and if not us, then our children and grandchildren will fulfill the oath - because the homeland is ours."