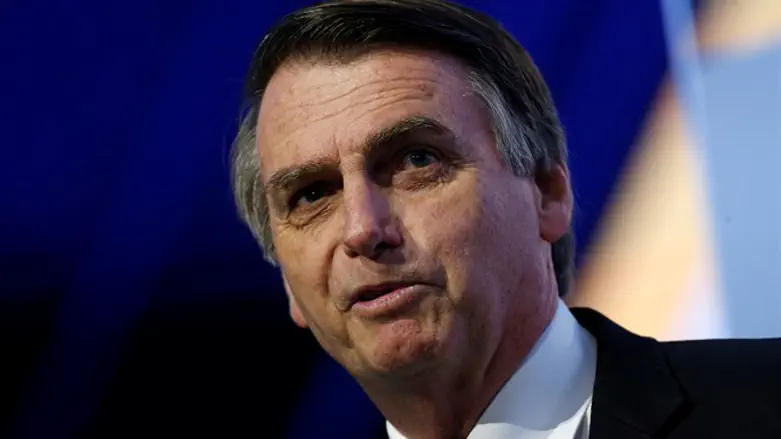 Jair Bolsonaro
Reuters
A right-wing, pro-Israel candidate many have likened to US President Donald Trump has taken the first round of the Brazilian presidential elections.
Jair Bolsonaro, a 62-year-old conservative politician, won 46% of the vote, forcing him to a runoff on October 28 with left-wing Workers' Party candidate Fernando Haddad.
At a press conference, Bolsonaro claimed that "problems" with the electronic voting system prevented him from winning the election outright. "I am certain that if this hadn't happened, we would have known the name of the president of the republic tonight," he said.
Bolsonaro's populist candidate was viewed by many around the world with alarm, with numerous comparisons between him and US President Donald Trump. Bolsonaro ran on a law-and-order platform, with promises to relax restrictions on buying guns
Bolsonaro is also known for his strong pro Israel stance. In August, he announced he will close the Palestinian Authority's embass in Brasilia in addition to moving his country's embassy from Tel Aviv to Jerusalem.
"Is Palestine a country? Palestine is not a country, so there should be no embassy here," Jair Bolsonaro, a lawmaker from the Social Liberal Party, declared on Tuesday when the National Congress re-opened after a three-week recess.
"You do not negotiate with terrorists," he added.