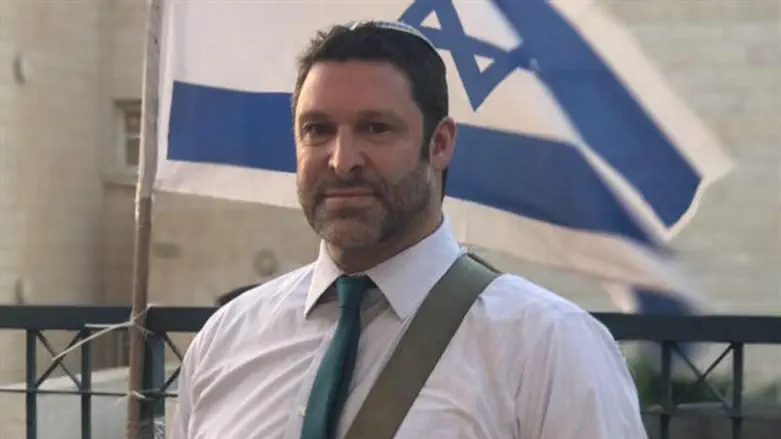 Ari Fuld
From his Facebook page
The head of the Efrat municipality, Oded Revivi, announced this morning, Monday, on his Facebook page an ascent to nearby Givat Eitam following the murder of Ari Fuld, a resident of Efrat, yesterday at the Gush Etzion Junction, in order to settle it.

"Yesterday was a difficult and challenging day. For Ari Fuld, may Hashem avenge his blood. For the dear Fuld family, for the Zayit Ra'anan community, for the Efrat local council, for the entire nation of Israel! Ari was seriously wounded, got up and charged. Unfortunately Ari was critically wounded and the stabbing by the terrorist overpowered him," Revivi wrote on his Facebook page.
"We too were wounded, his dear family, the supportive community, the greater town and the people of Israel! It is our duty to take Ari's example to stand up and charge!" Revivi added.

He said, "This morning we get up and charge forward, ascend to Eitam! not as thieves in the night. Just as the Ari was, as proud Jews in the light of day, because this land is ours!"
Minister of Agriculture Uri Ariel welcomed the decision, "We will be comforted in the the building of the land. It was decided to ascend to Givat Eitam in Efrat today. The hill will significantly enlarge the community of Efrat. I have accompanied the enlargement of Efrat since my days as construction minister. This is the fitting Zionist response to the heinous murder of dear Ari yesterday. I congratulate the council head, Oded Revivi, on the move."