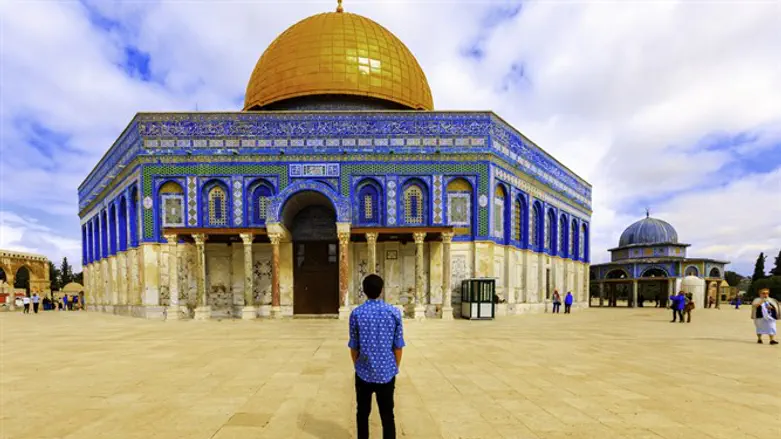 Temple Mount
iStock
Palestinian Authority (PA) Chairman Mahmoud Abbas announced that he will present the United Nations General Assembly with a list of issues which disturb the "Palestinian nation."
At a Ramallah meeting of the Palestine Liberation Organization's (PLO) Executive Committee, Abbas said that the Central Committee will meet to discuss the next steps after his return from the US.
He also noted that the PA filed a complaint with the International Criminal Court (ICC) regarding Israel's intention to demolish the illegal Bedouin settlement of Khan al-Ahmar. This plan, he said, is "dangerous" and aims to dissect Judea and Samaria.
The PA will also discuss with Jordan the "issues" surrounding Al-Aqsa Mosque, especially since Israel plans to allow Jewish prayer on the Temple Mount, just as prayer is allowed at the Cave of the Patriarchs (Me'arat Hamachpelah), Abbas said.
Abbas emphasized that he plans to ask Jordan to submit to the ICC a joint complaint regarding Jewish prayer on the Temple Mount.