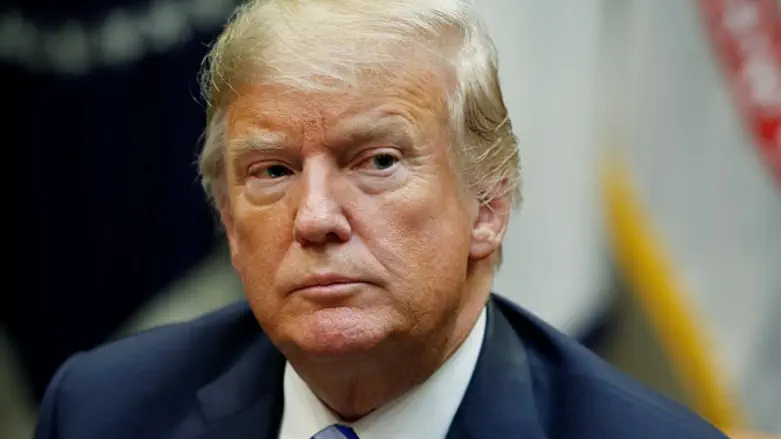 Donald Trump
Reuters
Prime Minister Binyamin Netanyahu praised the Trump Administration's decision to close the Palestinian Liberation Organization's (PLO) mission in Washington DC Tuesday evening, following the conclusion of the Rosh Hashannah holiday.
"The US took the correct decision," Netanyahu said. "Israel supports these actions that are meant to make it clear to the Palestinians that refusing to negotiate will not bring about peace."
On Monday, the PLO announced that the US had ordered the closure of its Washington DC mission. The US State Department later confirmed the move, stating that the Palestinian Authority (PA) had consistently refused to engage with the US government or to support peace talks with Israel.
"We have permitted the PLO office to conduct operations that support the objective of achieving a lasting, comprehensive peace between Israelis and the Palestinians since the expiration of a previous waiver in November 2017," a State Department spokesperson stated.
Last November, the Trump Administration surprised the PA when then- Secretary of State Rex Tillerson had determined that the PA ran afoul of a provision in a U.S. law that says the PLO mission must close if the PA tries to get the International Criminal Court to prosecute Israelis for crimes against Palestinian Arabs.
Later, however, State Department officials said that it was decided to keep the delegation open for at least 90 days, and at the end of that period, Trump could announce that he is prolonging its activity because it is vital for supporting "meaningful" Israeli-Palestinian negotiations