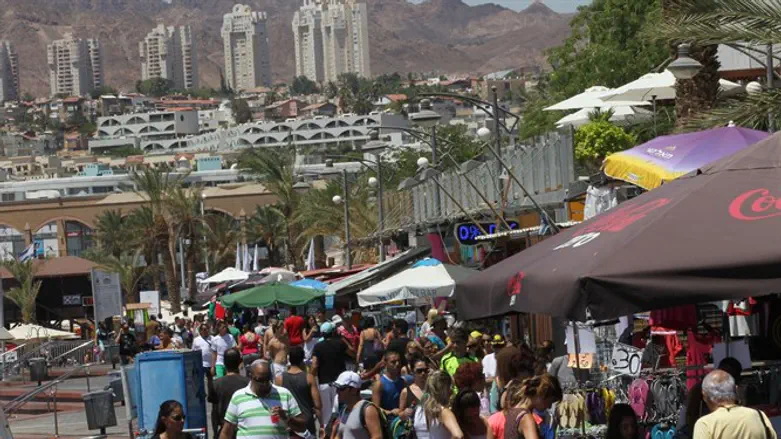 Tourists in the southern Israeli city of Eilat
Flash 90
Tourism levels rose to record levels over the last year.
Over 4 million tourists arrived in Israel over the last 12 months, of whom 3.9 million stayed at least one night. The figure represents a 20% increase over the previous year. The Hebrew month of Iyar set a new record with 429,300 tourists.
Revenues from tourism increased to NIS 20 billion (about $5.7 billion).
Surprisingly, tourism from Poland rose by 115% over the previous year.
Tourism Minister Yariv Levin stated: "The year was the best Hebrew year for tourism in Israel since the establishment of the State of Israel. The steady increase in the number of tourists arriving in Israel continues with 22 consecutive months of unprecedented numbers of tourists visiting Israel - an all-time high. The tourism industry continues to establish itself as a major growth engine for Israel's economy. We will continue our marketing activities and the steps we are taking to strengthen tourism to Israel and to bring about continued success."