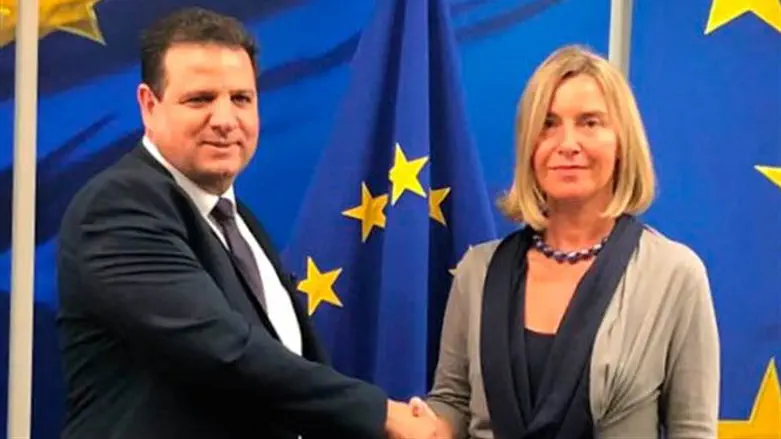 Odeh meets Mogherini
Joint List Spokeswoman
Joint Arab List Chairman MK Ayman Odeh met today in Brussels with High Representative of the European Union for Foreign Affairs Frederica Mogherini.
At the meeting, Odeh expressed concern about the implications of the Nationality Law for the Arab minority in Israel and asked for condemnation from the European Union and a call for the Law's repeal in its institutions.
"The opening expression of the law, 'Eretz Israel', does not refer to the State of Israel within the 1967 borders but also to the West Bank. This violates the attempt to reach peace between the two peoples," he said.
He also claimed that in Israel there is economic and social discrimination against Arabs and that there is also "incitement by the Prime Minister and ministers against Arab citizens.
"I'm pleased to find that the Foreign Minister shares our concern that the Law harms first and foremost Arab citizens, but also democracy and the possibility of establishing a Palestinian state and the chance for peace," concluded Odeh.