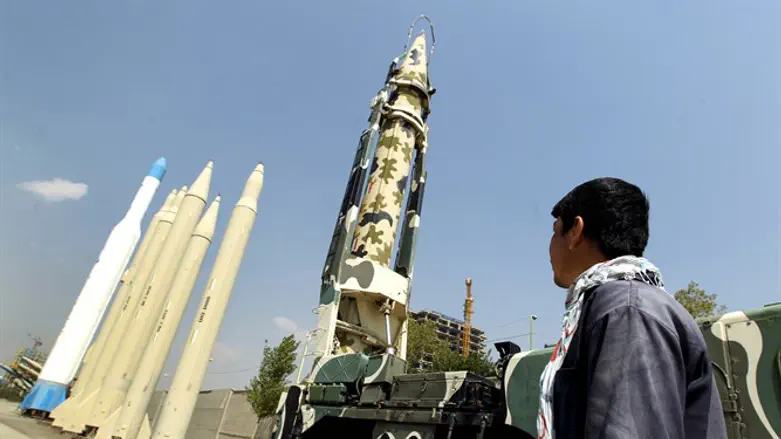 Iranian missiles (illustrative)
Reuters
Iran moved long-range ballistic missiles to Iraq, Reuters reported.
The news site quoted three Iranian officials, two Iraqi intelligence sources, and two Western intelligence sources, all of whom confirmed the transfer of short-range missiles to Iraq over the course of several months.
Some of the officials added that Iran is helping its allies produce their own missiles as well.
Speaking to Reuters, one of the Iranian officials said that "the logic was to have a backup plan if Iran was attacked."
"The number of missiles is not high, just a couple of dozen, but it can be increased if necessary."
Both the Iranian officials, as well as Iraq's military and government, declined comment, as did the US and Israel.
The missiles, of the Fateh-110, Zolfaqar, and Zelzal types, have ranges of 200-700 km, and are able to threaten both Saudi Arabia and Israel.
According to one of the Western sources, the transfer is intended as a "warning" to the US and Israel.
"It seems Iran has been turning Iraq into its forward missile base," the source said.
The sources also noted that Iraqis have already been trained to act as operators for the missiles, and that Iran has forward bases in Iraq.