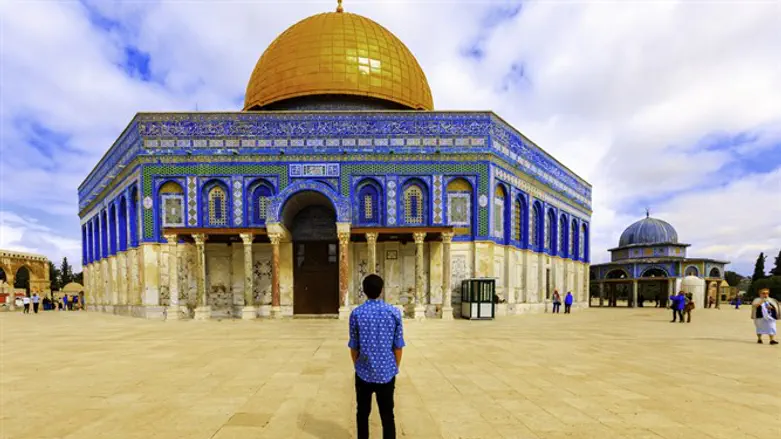 Temple Mount
iStock
The national and Islamic forces in the Ramallah district, the supreme coordinating body of the Palestinian Arab organizations, are calling for the establishment of a "popular defense committee" to protect Palestinian Arabs from what they described as "daily settler attacks" in Palestinian villages and cities and to "oppose them by all means possible."
In a statement issued on Saturday, the national and Islamic forces condemned what they described as the Israeli attempts to change the status quo in the Al-Aqsa Mosque as a preparatory stage for dividing the use of the site between Muslims and Jews.
The statement emphasized that "there is no right for non-Muslims to pray at the site."
The statement also denounced the U.S. announcement that it is cutting more than $200 million in bilateral assistance to the Palestinian Authority (PA), describing the move as "insolent extortion," and noting that the national and Islamic forces "refuse to bargain for the right of our (Palestinian) people."
The national and Islamic forces called on the Palestinian Arab public to take part in the weekly demonstration this Tuesday outside the Red Cross headquarters in Ramallah, in support of terrorist prisoners who are holding a hunger strike and in protest against Israel's withholding of tax funds to the PA as long as it continues to pay salaries to terrorists who attacked Israeli citizens.