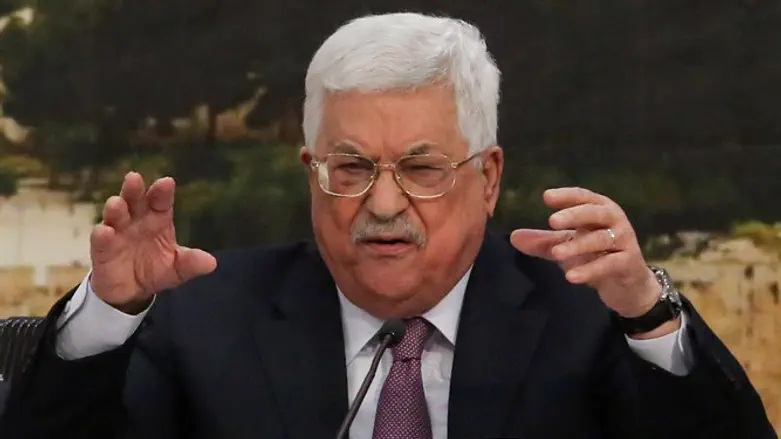 Abbas
Flash 90
US Special Envoy to the Middle East Jason Greenblatt met last month in secret with Tarek Abbas, the son of Palestinian Authority chairman Mahmoud Abbas, News 10 reported.
Israeli officials stated that during the meeting, the younger Abbas made it clear to Greenblatt that he did not think there was a chance of implementing the two-state solution, and therefore he supported a one-state solution with equal rights for all citizens.
The Israeli officials, who wished to remain anonymous, said that the US envoy wanted to try to establish contact with one of Abbas' closest associates as the Trump Administration pursued its Middle East peace plan.
However, during the meeting, Tarek Abbas surprised Greenblatt and told him that unlike his father, he is opposed to the two-state solution, which he believes is no longer feasible due to the expansion of construction in Jewish communities in Judea and Samaria. ""I support a one-state solution between the Jordan River and the Mediterranean Sea, with equal rights for all citizens."
The meeting took place a few days after President Trump met Abbas at the UN General Assembly in New York.
Relations between the US and the PA deteriorated after Trump announced his recognition of Jerusalem as the capital of Israel in December.
PA chairman Mahmoud Abbas has refused to consider the Trump administration an honest broker for negotiations since Trump's recognition of Jerusalem as Israel's capital last December.
PA officials have repeatedly rejected the Trump administration's peace proposal, claiming it was coordinated with Israel.