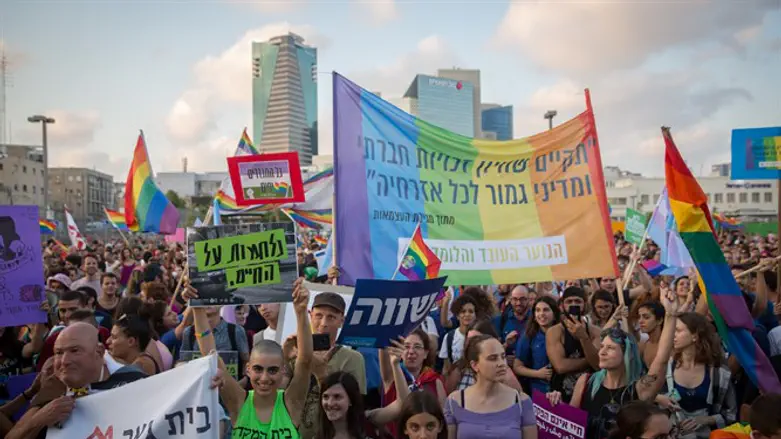 Vaunted pride
Flash 90
Eli pre-army preparatory program head Rabbi Yigal Levinstein calls to demonstrate against the gender disorientation parade to be held in central Jerusalem on Thursday, the Walla website reported.
In an article he published on the subject, Rabbi Levinstein explained, "A vocal minority group has arisen in the Jewish State that tries to turn male relations into a legitimate act and to recognize such relations as a family and to bring in children, and force the Bible Nation to agree to such a shocking thing."
Rabbi Levinstein writes, "There is a small but vocal and verbally-violent minority that calls itself 'the LGBT organization', which encourages deviation and distorting sexual orientation. It works in every way trying to bring an entire country to recognize by law male relations - abominable relations - as a legitimate family."
Rabbi Levinstein also referred to the issue of surrogacy raised recently: "As if this wasn't enough, they also demand that male couples be allowed to bring children into the world and raise them in a reality of moral distortion. It's now clear to all that the struggle isn't about individual rights. This is a struggle over the character of the Jewish State."
Rabbi Yigal Levinstein
Liba Center