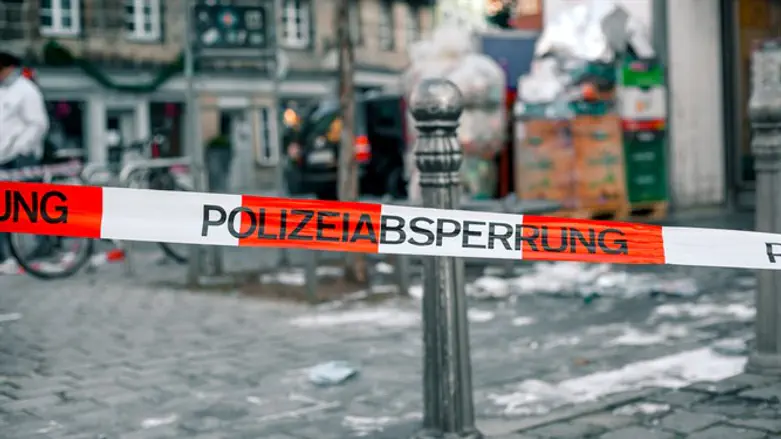 Crime scene Germany (Stock)
iStock
Several Jews were physically assaulted in Vienna on Thursday outside of a kosher restaurant.
The incident occurred in Vienna's Leopoldstadt district Thursday morning, on Tabor Street.
According to Austrian media outlets, a 24-year-old Austrian man of Turkish origin attacked three Jewish men in front of a kosher restaurant and near a synagogue.
Witnesses say the assailant jumped one of the victims, knocking him to the ground. The suspect then began to beat the victims.
"I had just walked out of the synagogue," one victim, Daniel, told Heute, "and I had my kippah and Tefillin [phylacteries] on, so I was easily recognizable as a Jew. He came at me from behind while I was on my phone and didn't see him. He jumped me from behind."
Daniel says he suffered injuries to his hip, but was thankful the attacker was not armed. "I'm glad he didn't have a knife with him."
After the suspect assaulted the three Jewish men on Tabor Street, he proceeded to a rapid transit station, attacking a woman on the way.
Officers later confronted the suspect, and managed to overpower him, taking him into custody and transferring him for interrogation.