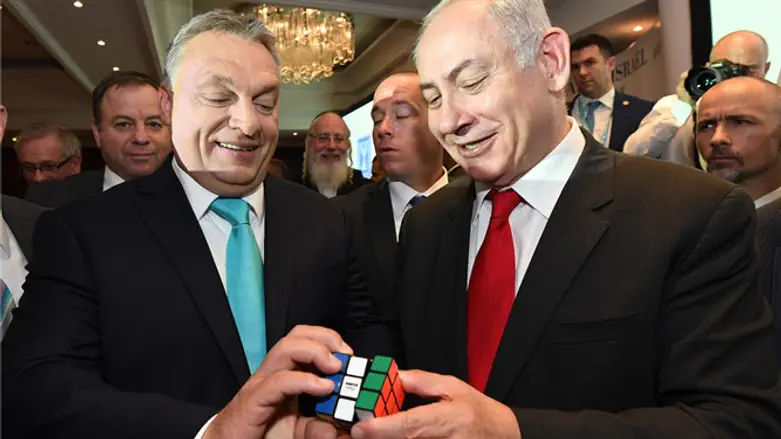 PM Netanyahu and Hungarian PM Orban
Haim Zach, Flash 90
Hungarian Prime Minister Viktor Orban on Thursday morning met Israeli Prime Minister Binyamin Netanyahu in Jerusalem.
At the meeting, Orban said, "In Hungary, anyone who says he is a Jew can feel safe."
"There is zero tolerance for any display of anti-Semitism."
He also promised that, "Hungarian patriots and Israeli patriots will always find a common denominator."
Netanyahu thanked Orban for his support of Israel, and said, "Both of us understand that radical Islam presents a true threat. It threatens Europe, the world, and definitely us and our neighbors."
Orban and his wife Aniko Levai arrived in Israel on Wednesday night. After his meeting with Netanyahu, he will meet Israeli President Reuven Rivlin and visit the Yad Vashem Holocaust Museum before dining with PM Netanyahu and his wife Sara at the Netanyahus' residence.
On Friday, Orban will visit the Western Wall before returning to Hungary.