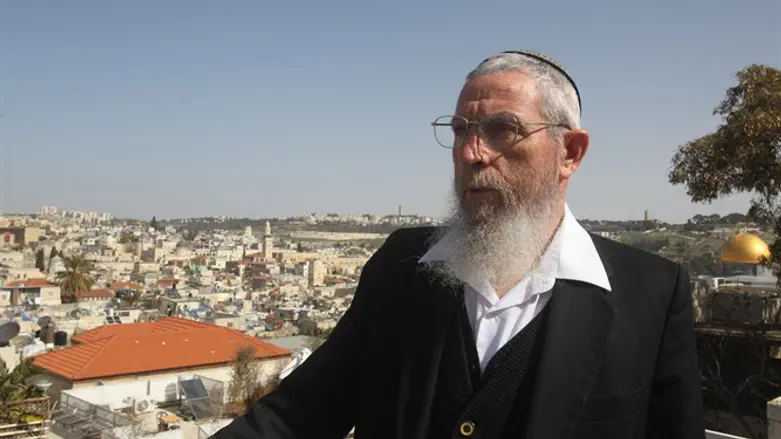 Rabbi Yisrael Ariel
Flash 90
Rabbi Yisrael Ariel, the head of the Temple Institute, expressed his reservations to Arutz Sheva about the ascent of MK Amir Ohana (Likud) to the Temple Mount.
"I heard that MK Sharren Haskel was careful to go to the mikveh and I hear about secular people that the pilgrimage to the Temple Mount strengthens them spiritually and leads them to engage in soul-searching, but it is grave that an MK who sins in [this matter], which is a serious prohibition in the Torah and serves as a leader in Israel, joins the tour of the Temple Mount," Rabbi Ariel said
"It's a disgrace," said Rabbi Ariel, asking, "Have we become like Sodom and Gomorrah?" The rabbi also called homosexuality a "disease" and claimed that members of the "proud" community are responsible for the recent earthquakes.
"They say that the tremors are from the Syrian-African rift, but the Jerusalem Talmud writes that in the context of mishkav zakhur, earthquakes occur here, and here the LGBT people are marching and celebrating they want to pass this disease on to the whole nation of Israel. There was a tremendous protest against this abomination."