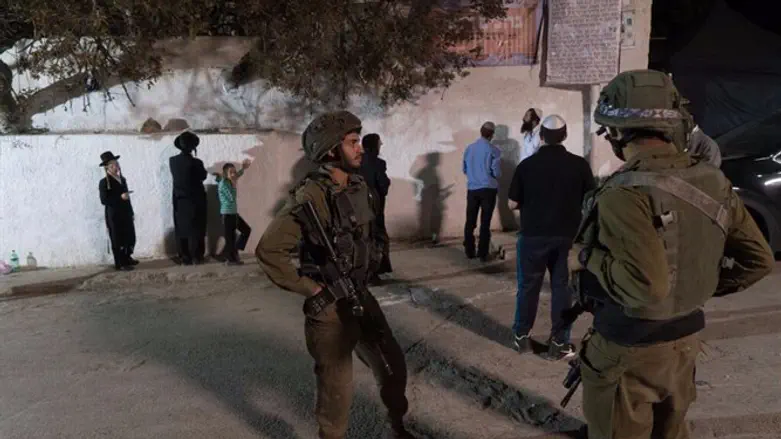 Jews pray at tomb of Prophet Joshua
IDF spokesperson
Hundreds of Jews arrived Friday morning for prayers at the tomb of the biblical prophet Joshua Bin Nun in the village of Kifl Haris in Samaria.
The prayers were attended by Samaria Regional Council head Yossi Dagan, his deputy David Ben Zion, IDF commanders and soldiers, hikers from New York, and yeshiva students from the second grade who recently completed their studies of the book of Joshua.
"We stand here at the grave of the first Jewish Chief of Staff, Yehoshua Ben Nun, the first settler, conqueror of the land, one of the greatest leaders of the Jewish people," Dagan said. "From the deepest and most ancient roots, we are building our future here in Samaria."
"This is the right place to remember our right to the land and the courage of our early leaders who were not afraid to lead the people of Israel to the Land of Israel and to settle in all its parts," added Dagan. He thanked Colonel Ephraim, under the command of Col. Idan Katz, and the soldiers of the Border Police and the Civil Administration who assisted in securing the prayers.