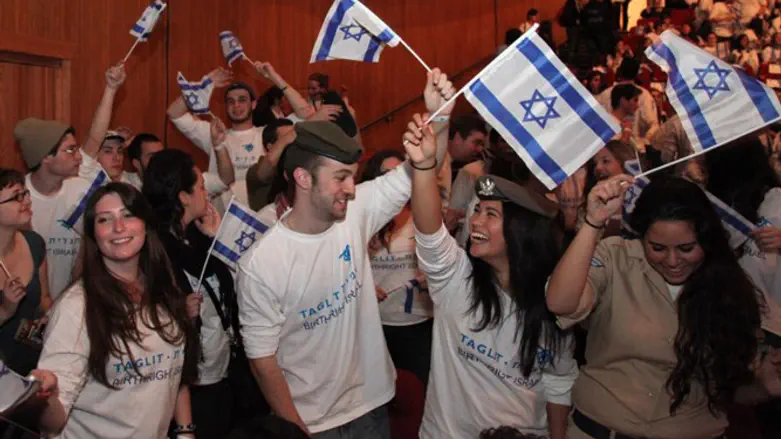 Taglit-Birthright participants (file)
Flash90
If Not Now organization operatives in the United States ambushed Taglit-Birthright groups at New York's Kennedy Airport and began haranguing participants in an attempt to decry Israeli presence in Judea and Samaria, reported Israel Hayom.
The Jewish news website JNS reported the incident took place last Monday when a number of Birthright groups arrived at Kennedy Airport on their way to Israel.
"They set up a table with a sign and snacks and when the groups arrived they turned to them as they waited in line," said one of the group members, Miss Ariel Tidhar. "They told them they had to learn the truth about the State, and claimed that Birthright was working against Jewish morality." Operatives demanded "to stop American-Jewish support for the occupation."
"This was an ambush, although there's no doubt they're allowed to be at the airport," Tidhar said. According to Miss Tidhar, they tried to convince the students "using snacks". Some tour participants tried to understand what the leftists were trying to achieve, and others defended them, saying they were allowed to present their side.
In recent years, Taglit-Birthright Israel has brought thousands of young Jews to get to know the State of Israel. They show Jews the "Start-Up Nation" and expose them to new developments and more. According to them, close to 50 percent of Jewish American youth visit Israel.
Birthright did not respond to the article published on the JNS website.