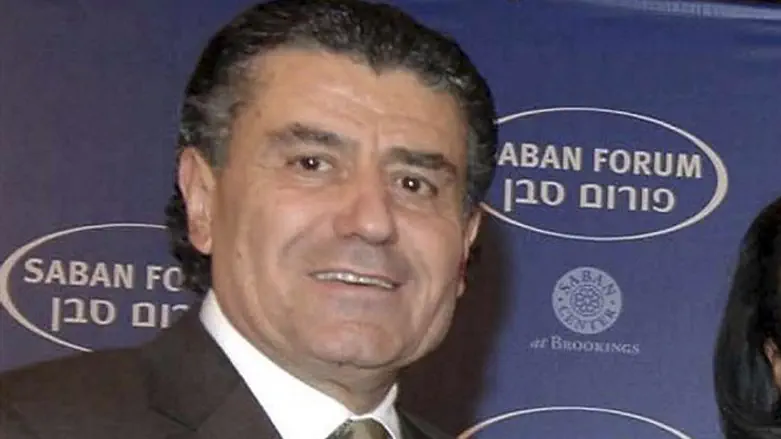 Haim Saban
Flash 90
Israeli-American media mogul Haim Saban took several Democratic senators to task for signing on to a letter organized by Sen. Bernie Sanders that calls on the U.S. to "act urgently in order to help relieve the humanitarian crisis in the Gaza Strip."
Twelve Democratic senators and Sanders, an independent who ran for the Democratic Party's nomination for president in 2016, signed the letter dated May 11 that was sent to Secretary of State Mike Pompeo. It also said the Trump administration should encourage Israel to ease restrictions on Gaza.
Saban sent emails to six of the senators, along with a handful of staffers for others, expressing his "dismay" that they signed the letter, The Intercept reported Wednesday.
The Sanders letter was sent as thousands of Gazans participated in protests and riots on the border with Israel that turned violent. More than 100 Gazans have been killed by Israelis soldiers in the two months of protests, many of whom are members of the Hamas terrorist group.
"Senators, for you to listen to Senator Sanders and accuse Israel of being the main culprit is outrageous, misinformed, offensive and shows a lack of understanding of the region's basic fundamentals," Saban wrote in the email. "Do your homework, unless you have chosen to blindly follow Senator Sanders' ill advised, misinformed, simplistic, and ignorant lead.".
Saban, 73, has poured millions into Democratic politics over the years, including $15 million to Hillary Clinton's failed presidential campaign. He also donates to causes related to Israel, including the annual Saban Forum on Israel, which brings together political leaders from the United States and Israel to debate topics related to the Jewish state, and the Israeli-American Council, which aims to boost the Israeli and Jewish identity — and political clout — of Israelis living in the U.S.