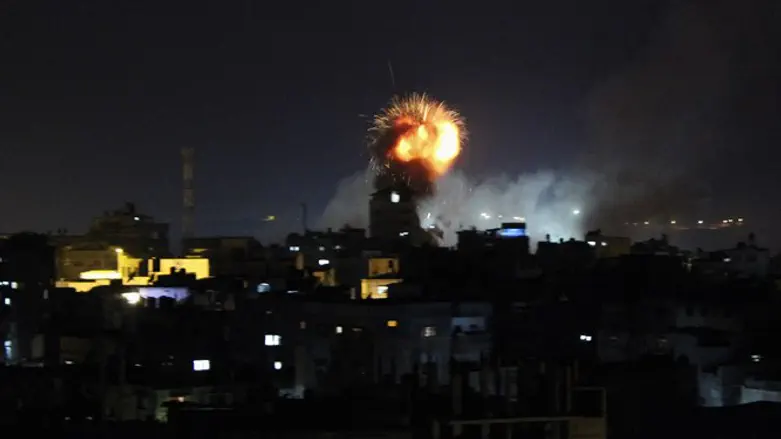 Airstrike in Gaza (archive)
Reuters
A short while ago, an IDF aircraft targeted infrastructure belonging to the Hamas terror organization in the southern Gaza Strip after a group of terrorists launched arson balloons from nearby into Israeli territory.
The strike follows nine airstrikes against Hamas positions in Gaza which were carried out early Monday morning.
The IAF struck two military compounds and in a munition manufacturing site belonging to the Hamas terror organization.
On Sunday afternoon, an IDF aircraft fired shots near a group of Palestinians who were launching arson balloons in southern Gaza.
In addition, an IDF aircraft also targeted infrastructure from which the group had been operating, as well as a vehicle they had been using.
Later on Sunday, two incendiary balloons launched from Gaza landed in in an Israeli town near the border, damaging a home. Police sappers were dispatched to remove the devices.