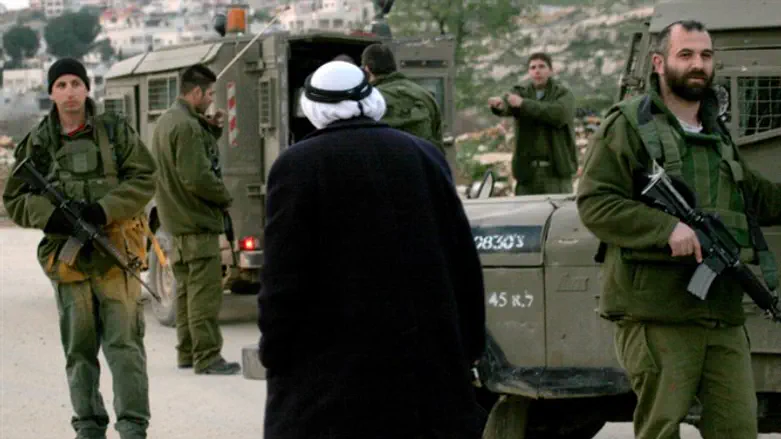 IDF checkpoint (illustrative)
Flash 90

The Ministerial Committee for Legislation approved Sunday a bill that forbids photographing IDF soldiers in the course of their duties.

The proposal, which stipulates heavy prison sentences for those who violate the ban on documenting soldiers, was approved despite the attorney general's reservations.

However, following pressure on the part of the attorney general, the committee decided that, after the approval of the bill in preliminary reading, the proposal would be changed and would come back to the ministerial committee for approval again.

The proposal will be softened so as to create a parallel between the offense of interfering with a policeman in the course of his duty and the disturbance of a soldier in the performance of his duty.
The initiator of the law, Yisrael Beytenu faction chairman MK Robert Ilatov, said, "The time has come to put an end to this lawlessness. It is inconceivable that any left-wing activist or organization supported by foreign entities has free access and can document IDF soldiers unhindered. "We have a responsibility to provide for IDF soldiers the optimal conditions for carrying out their duties, so they don't have to worry that some leftist organization or another will distribute their picture for the purpose of shaming and disgracing them."

Defense Minister Avigdor Liberman wrote on Twitter in response: "I congratulate the Ministerial Committee for Legislation on approving the bill by Yisrael Beytenu to ban photographing security forces in order to defame them. IDF soldiers are subject to attack from home by enemies of Israel and supporters of terror who seek to disgrace and harm them. We will put an end to this!"