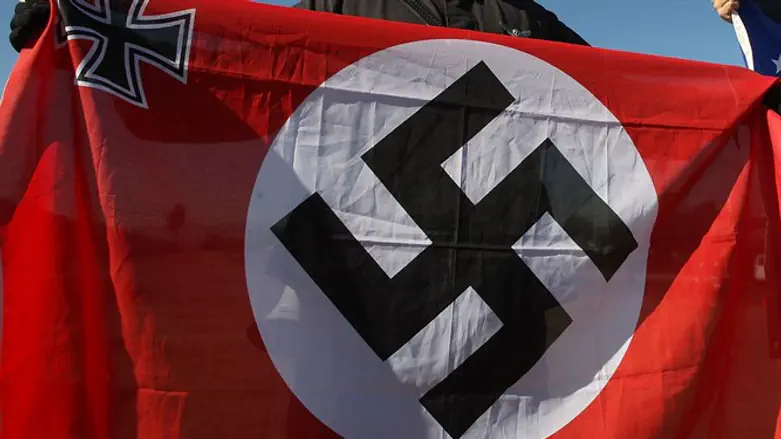 Swastika (illustration)
Thinkstock
Australian soldiers deployed in Afghanistan flew a Nazi flag featuring the swastika, an Australian media outlet revealed Thursday.
According to a report by the Australian Broadcasting Corporation (ABC), army units operating in Afghanistan carried the Nazi flag during operations. ABC released pictures, reportedly taken in Afghanistan in August, 2007, showing an Australian army unit waving the swastika flag from a combat vehicle while on patrol.
Australia's Vice Defense Chief, Vice Admiral Ray Griggs, confirmed that the flag was flown by an army vehicle in Afghanistan.
"I think the important thing is the situation was dealt with quickly — the flag was removed," said Griggs.
"And, what I can say we've learnt subsequently, is that when the patrol returned to its base, the flag was destroyed."
An army spokesperson emphasized that the flag was only "briefly raised", and that the commanding officer "took immediate action" to remove the offensive flag.
"The flag was briefly raised above an Australian Army vehicle in Afghanistan in 2007. The commander took immediate action to have the offensive flag taken down."
One defense ministry source claimed the incident was a "twisted joke," and not an endorsement of Nazism.
Australian Prime Minister Malcolm Turnbull responded to the report, calling the display "wrong", adding that the soldiers involved were punished. The Prime Minister did not specify what punishment has meted out, however.