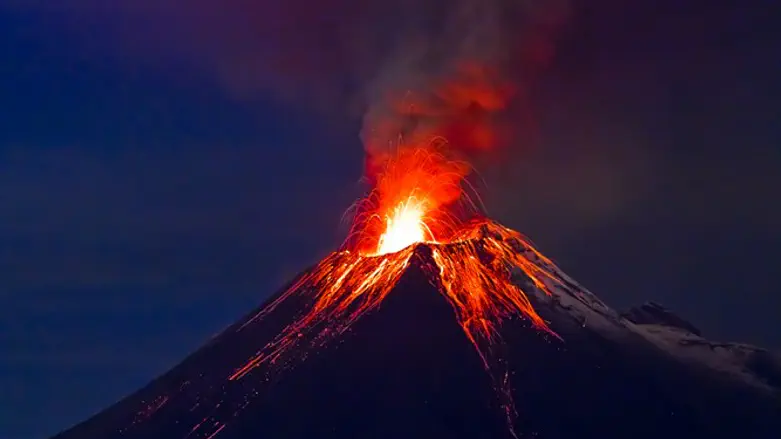 Erupting volcano
iStock
Guatemalan authorities said 25 people were killed on Sunday by an erupting volcano southwest of the capital, Guatemala City.
The Volcan del Fuego volcano erupted earlier for the second time this year, setting off loud explosions and spewing ash nearly four miles into the sky, reported The Associated Press.
The National Coordinator for Disaster Reduction in Guatemala said that fiery clouds of smoke were billowing from the volcano and that soot blanketed cars and houses in the nearby villages of San Pedro Yepocapa and Sangre de Cristo.
As a result of the eruption, some 100 people were evacuated and the capital's La Aurora international airport shut down its only runway.
The runway was closed due to the presence of volcanic ash and in order to guarantee passenger and aircraft safety, Guatemala's civil aviation authority said in a Tweet quoted by Reuters.
Lesser amounts of ash fell on Guatemala City, which is 44 kilometers (27 miles) from the volcano.
Volcan del Fuego is one of the most active volcanoes in Central America.
Officials asked residents to remain calm.
"It is important to remain calm because the Fuego volcano erupts throughout the year," said David de Leon, spokesman for the National Disaster Prevention Authority, according to Reuters.